Fellow Profiles
MLK Fellows come from all backgrounds and have varied interests. They are focused on developing their leadership skills and giving back to the community.
Ihsan Mulyono '22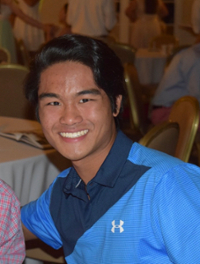 Ihsan Mulyono '22 is a junior double-majoring in Biology and Business. As a Massachusetts native, Ihsan was well aware of Brandeis and the outstanding reputation of its professors. During his first visit, Ihsan was so moved by how engaging and welcoming the students were that he knew Brandeis would be a suitable second home. As a student, Ihsan found his intellectual curiosity flourished as he was able to pursue his interests in policy, law, and business while also fostering his love for the sciences.

During his freshman year, Ihsan was nervous about meeting all the new people as well as having roommates. These emotions soon faded when he introduced himself to all the students in his hallway. Soon, these strangers became like family whom Ihsan still connects with to this day. Together, they enjoyed playing intramural sports, making vlogs, and exploring Boston on the weekends.
Outside of the classroom, Ihsan spends his free time with the Muslim Students Association and volunteering with the Waltham Group. He also dedicates time for his internship as a software recruiter: a job he credits to helping develop his interpersonal skills and business acumen through the synergy he has with his colleagues and clients. To unwind from the classroom, Ihsan plays soccer with the Brandeis Football Club and makes gains in the weight room. During the summer, he works for his town ambulance as an EMT.
After college, Ihsan hopes to spend a couple years as a management consultant. Afterwards, he hopes to finally make the decision between business or medical school. The MLK Fellowship has provided Ihsan with the mentorship of advisers and upperclassmen. Additionally, it has kept Ihsan centered to his commitment to serve others while also helping him to chase after his dreams.
Sheila Malley '22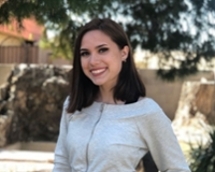 Sheila Malley '22 is a junior interested in double majoring in Health: Science, Society, and Policy (HSSP) and Business with a minor in International and Global Studies (IGS). Born and raised in Las Vegas, Nevada, she applied to Brandeis because of the University's strength in a multitude of fields, allowing her the opportunity to explore different areas of interest at a high-academic level and her acceptance as an MLK Fellow solidified her decision to attend.
While at Brandeis, Sheila has been involved in a variety of on-campus jobs, volunteering groups, and clubs. She's worked as a live light and sound technician for Student Production Services and as a Teaching Assistant at Lemberg's Children's Center. She volunteers with several Waltham Group organizations such as Big Brothers Big Sisters, Junior Brandeis Achievers, and SPECTRUM, all of which focus on creating early exposure to higher education and accessibility to educational resources through mentorship for kids in the Waltham area. Sheila likes to stay physically active and is currently the Field Manager for the Women's Brandeis Football Club. She is also the first MLK Fellow to recieve the Giumette Academic Achievement Award (GAAA) and was selected to sit on the New Student Book Forum Committee which chose the book for the Class of 2024.
In her course-work, Sheila is interested in studying the intersection of business and healthcare in order to work towards increasing accessibility to healthcare resources in the future and improve the current healthcare system. She has also had many unique opportunities to intern at various non-profit organizations in the Las Vegas area. These organizations include the Quiet Storm Foundation which work towards positively impacting underrepresented youth by providing educational and recreational opportunities, SCE Federal Credit Union which assists in providing banking accessibility to underserved areas through community outreach initiatives, and Golden Rainbow which seeks to to provide housing, education, and direct financial assistance to people living with HIV/AIDS in Southern Nevada.
After college, Sheila is considering furthering her education by pursuing a Master's degree. She has interests in studying International and Global Finance through the BA/MA program as an IBS Scholar at Brandeis, Health Administration, and/or general Business Administration.