Echo360 and LATTE
Instructors and students can use Echo360 to record a video or upload an edited video clip directly within a LATTE course. Refer to the information below for creating and posting Echo360 content in LATTE.
Getting Started
Echo360 Universal Capture Software will need to be installed on your computer in order to use Echo360 within LATTE to record a video. The installation will only need to occur once per computer. After it has been installed, you can easily launch the software by clicking Launch Universal Capture when recording a video.
Using Echo360
In LATTE, select the Echo360 button from the top left corner of the editing toolbar. The editing toolbar appears in any area of a LATTE course where text can be inserted such as a discussion forum, assignment, or label activity.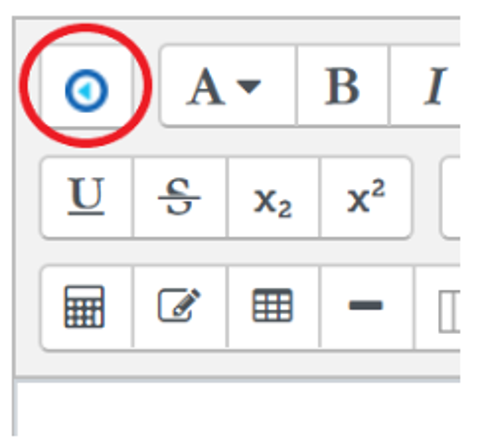 When you select Echo360, you will be prompted with a dialog box where you can:
Select a video from your Echo360 library
Record a new video
Upload a video that will be added to your Echo360 library
Instructors
Select Echo360 within LATTE to add content directly to a course.
Students
Select Echo360 within LATTE to submit a video directly to an assignment or discussion post.
Video Library
All recorded and uploaded video content can be found in your video library.
Resources