Viewing Your Live Page
Sure, you know you can type in your full site's URL. But did you know you can quickly view your live web page directly from the CMS? No typing required!
Select a page you want to view. From the More menu, click Live.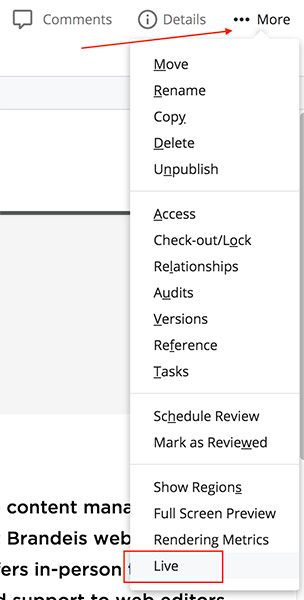 A new browser window will open to the page. If you have not yet published to the live site, however, you may get a broken link. To view your page on webtest, substitute www in the address field of your browser for webtest.