Apply to be a Roosevelt Fellow for 2023-2024!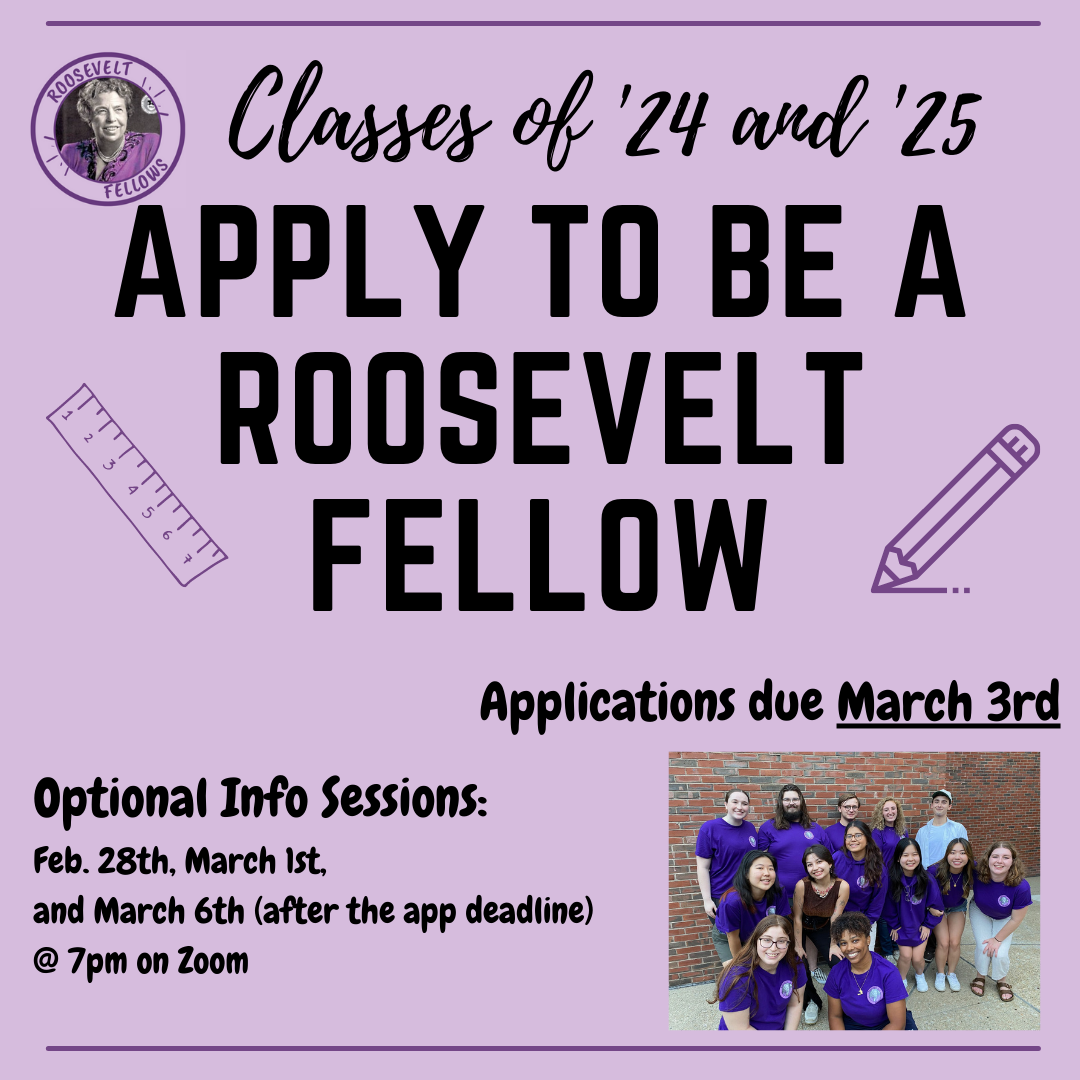 The 2023-2024 Roosevelt Fellow application process has begun! Students in the class of 2024 and 2025 who are in good academic standing and will not be studying abroad or graduating early in the 2023-2024 academic year are eligible to apply. We are looking to hire approximately 7 new Roosevelt Fellows for next year.  Interested students should complete the following steps:
Review the Roosevelt Fellow Job Description and Application Timeline as well as Position FAQs.
Sign up for a 30-minute zoom information session. All sessions will take place in the Roosevelt Fellow zoom room. Session dates are as follows:

Tuesday Feb 28 @ 7 p.m. EST
Wednesday March 1 @ 7 p.m. EST
Monday March 6 @ 7 p.m. EST (note: this session is after the app deadline)
If you are unable to make an information session, please book a meeting with the staff coordinators, Katie Dunn or Kiernan Acquisto or a current Roosevelt Fellow
Complete the written application by Friday March 3 at 11:59 p.m.
Questions? Please contact Program Coordinators Katie Dunn or Kiernan Acquisto. 
Additional Academic Resources