Multifunction Copier Replacement
Brandeis is replacing all our Faculty and Staff Ricoh multifunction printing devices. The current Ricoh hardware was installed on campus in 2018 and is nearing end-of-life and serviceability. Upgrading to new machines will contribute to Brandeis' continued commitment to reducing waste and our carbon footprint.
In partnership with Brandeis Procurement, ITS has entered into a new contract with Ricoh to replace the existing hardware with new models that provide color printing/copying capability. As part of this effort, ITS has upgraded our printing infrastructure and software, improving operations and management while providing staff and faculty with familiar PaperCut functions. 
ITS will work with impacted departments to minimize downtime and ensure a smooth transition. 
Departments will be contacted to discuss the scheduling and timing of work to be completed and will confirm the final schedule before the replacement date.

We anticipate downtime of 1-2 hours for each device.

Alternative printer/copier options will be identified while the local machine is offline during replacement. 
If you have questions or concerns about printer replacement for your department, please contact Jonathan Estwing at estwing@brandeis.edu. 
Timeline
Installation of new machines will begin on October 2nd and continue into mid-November. 

Users must select a new print queue to use a newly installed device while the campus installation is underway. 

All new hardware will be installed and old hardware removed by November 30th. 
Using Your New Ricoh Machine — Faculty and Staff
Please follow the below steps to enable printing and copying on your new Ricoh device:
Select the appropriate print queue.

Associate Brandeis ID card with the new machine for papercut printing release. 
Select the Appropriate Print Queue
The print queues for new machines differ from those used on existing devices. Users must select the appropriate print queue to print from the new device. Please note that you must re-select your original print queue if printing on an older machine. Once installations have been completed across campus, the older print queues will be deleted to reduce confusion. 
Windows Print Queues
Print queues for Windows PC devices were automatically added and should be available from your print destination menu. If your new Windows print queues are not available on the menu, please contact the Help Desk at help@brandeis.edu. 
Please select one of the following new print queues to print from your PC. 
Brandeis FACStaff B&W on PPRCUT-APP-PROD
Brandeis FACStaff Color on PPRCUT-APP-PROD
Mac Print Queues
Users may need to add a new print queue to their Mac device to make it available on the print destination menu. Please refer to the instructions for adding a print queue to your Mac device. 
Once the print queues have been added, please select one of the following to print from your Mac. 
brandeis facstaff b&w
brandeis facstaff color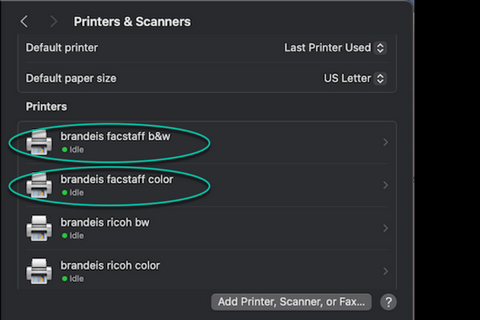 Associate Brandeis ID card with New Ricoh Machine 
Card association is a simple process that involves swiping your Brandeis ID card and entering credentials stored for future use. Please follow these steps to associate your Brandeis ID card with the papercut reader on the new machine:
1.  Go to the new device and locate the card reader.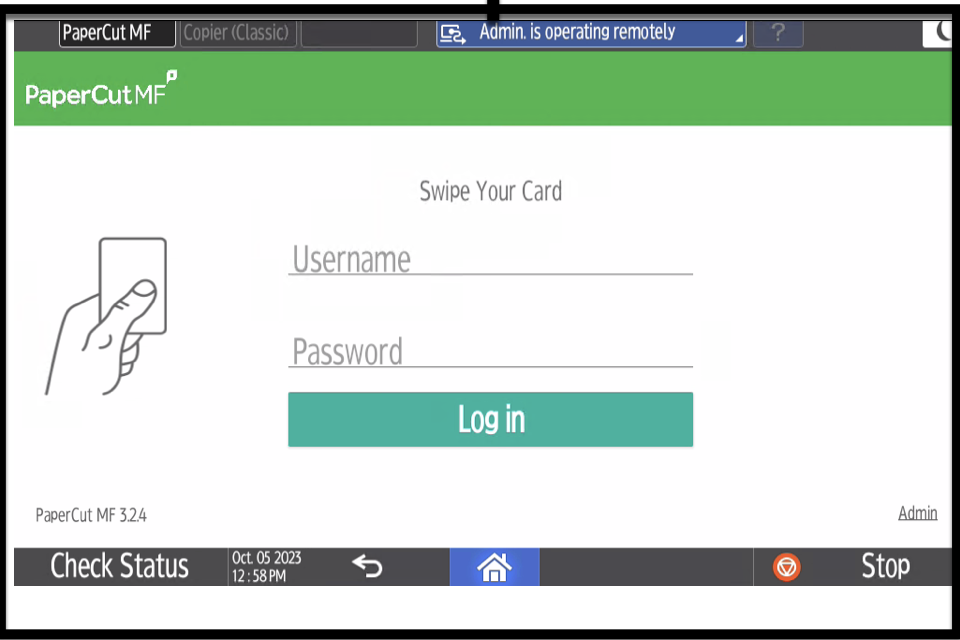 2. Using the keypad, enter your Brandeis username and password. Do not include @Brandeis.edu because this will prevent your ID from associating with the reader.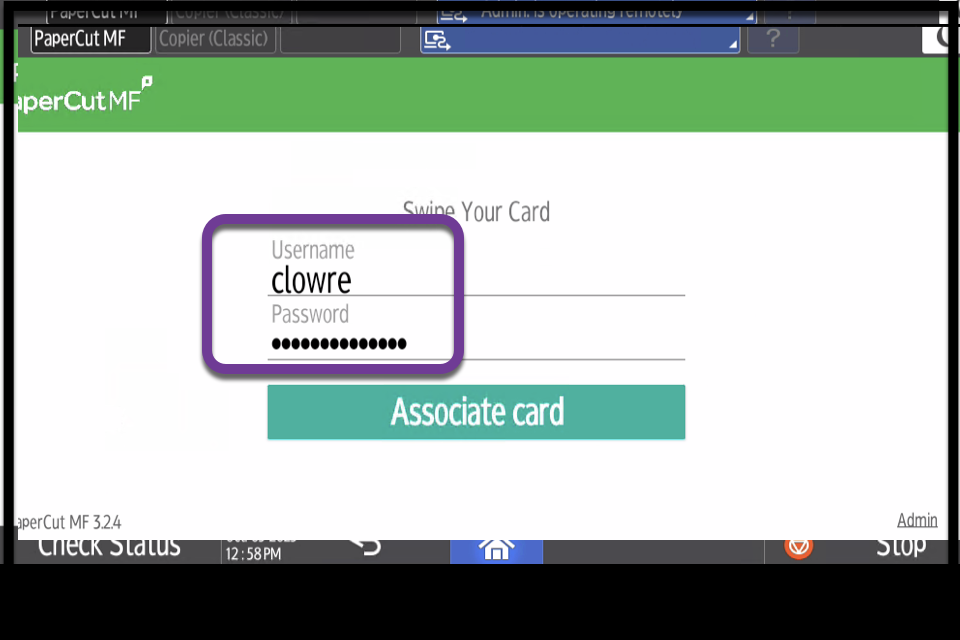 3. Your card is now ready to use.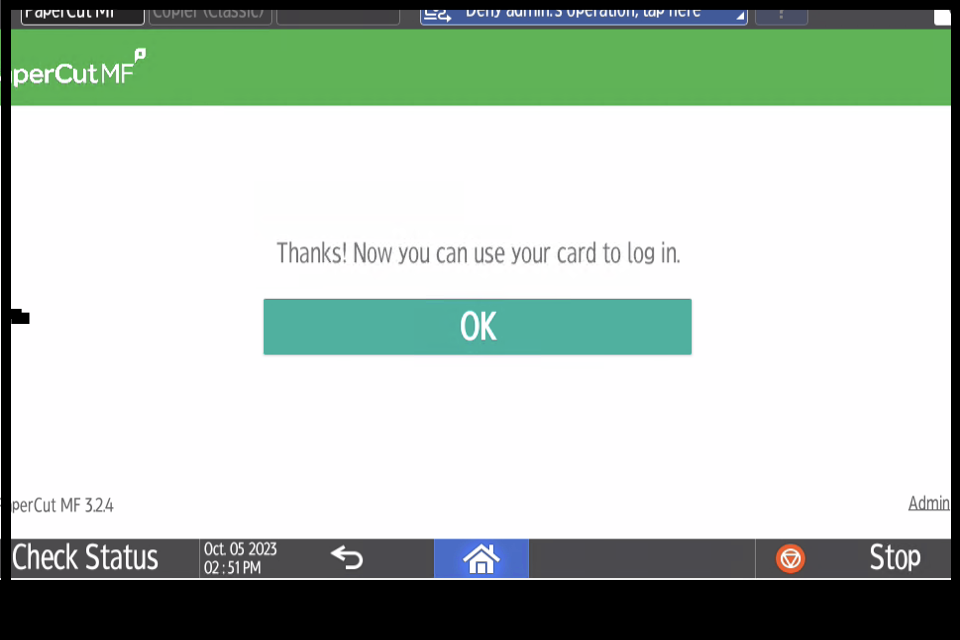 Student Printers
Brandeis ITS recently installed upgraded student printing devices on campus. The new printers are in the same locations as before and will require users to add (new students) or update (returning students) print queues on their Apple, Windows, and personal devices.
The Brandeis Knowledge Base website provides instructions for adding or updating student print queues and guidance on setting up your device. 
Additional Information
Printers are available for student use throughout campus. Please refer to the Brandeis Library website for additional details.