Our Mission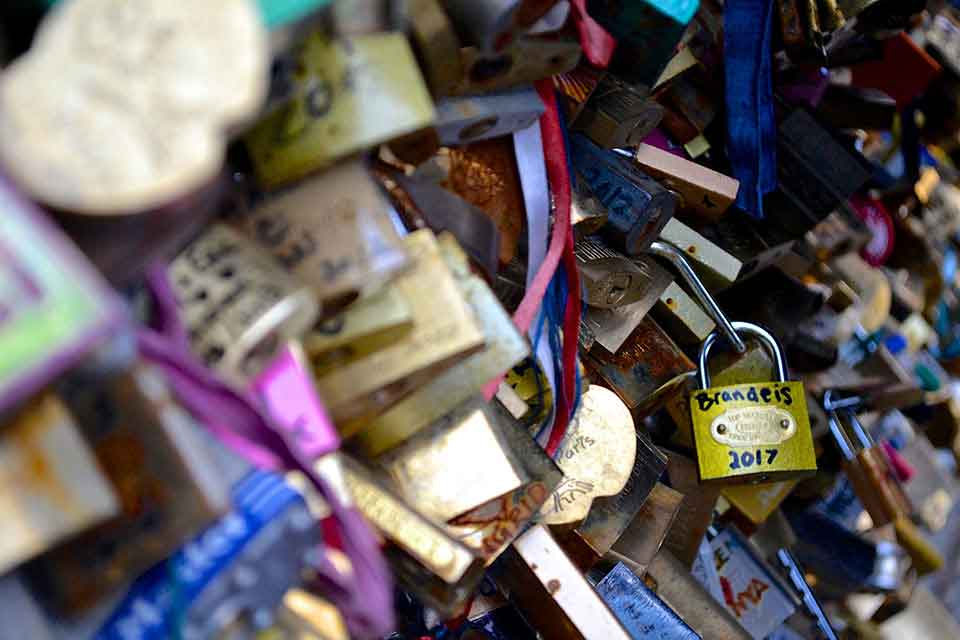 The Office of Study Abroad helps students live and learn in a new and different cultural context as part of their Brandeis education. The staff of the Office of Study Abroad assist students in accessing educational experiences that foster their development as global citizens through cultural, academic and linguistic immersion.
Aligned with the core Brandeis mission to center social justice, we strive to provide students with opportunities to learn about global inequality and structural social injustices to engage as active citizens in our multicultural world. We are committed to assisting any student with a desire to go abroad in finding an opportunity that aligns with their personal, professional and academic goals. We believe and actively promote the notion that a student's identity, financial background and/or academic discipline should not be a barrier to an educational experience abroad. 
What We Do
The Office of Study Abroad, a constituent office of Global Brandeis, works to ensure that study abroad is a fully integrated aspect of students' academic careers at Brandeis University. We oversee a range of opportunities and programming, including:
Advising undergraduate students on international and domestic programs that earn academic credit, both during the academic year and summer.*

Supporting students through all phases of the study abroad process, from inquiry to returning from abroad.

Creating programming to best support student needs while abroad. Examples include: Pre-Departure orientation, Year Abroad, Queer Abroad, Black and Abroad, I am Study Abroad, Finance and Scholarship Workshops, among others.

Administering the annual Brandeis-Run Study Abroad Programs in Denmark, Italy and Mexico by working with onsite staff and Brandeis faculty to provide a Brandeis academic experience abroad

Overseeing health and safety for students studying abroad, including close collaboration with overseas partners to monitor on-the-ground situations and support student needs abroad.

Managing global exchange partnerships, which includes providing support to incoming undergraduate exchange students on campus each year.

Providing advising and support to Brandeis Midyears interested in attending one of our global partnership programs prior to matriculation at Brandeis.

Partnering with academic departments and faculty to align study abroad with department goals.

In collaboration with the Registrar's Office and academic departments, reviewing, monitoring and processing credit from abroad.

Supporting students upon return to campus.

Acknowledging the continued prioritization of diversity, equity and inclusion work in international education and committing to continuously revisiting our Anti-Racism plan and goals to best support all students.
Diversity Statement
We believe:
All students, regardless of background, should have the opportunity to study abroad.

Reflection on identity abroad is a key part of the advising process, and students should have tools available to reflect on how their own identities will be shared and perceived while abroad and how to navigate shifts in their understanding of their identities while abroad

All students should be cognizant of the impact of colonization and Western influences in their chosen study abroad location and center themselves as learners in a new place.

Students should have the option to attend non-Western programs that center anti-racist curriculum and are encouraged to study abroad in environments unlike the ones from which they come.

Office of Study Abroad staff should continually reflect on white supremacy culture within the field of international education, seek new and challenging professional development opportunities related to anti-Racism work, and constantly be re-evaluating our Anti-Racism plans to best support students.
A Note About Traveling
Travel can be an important part of the study abroad experience, but it shouldn't be your primary goal. Brandeis' philosophy for study abroad emphasizes immersion in a single host country, in order to maximize cultural, linguistic and academic integration and understanding. If you want to travel extensively, you should plan to do so before or after your study abroad term.
Affiliations
The Office of Study Abroad is a member of the following organizations: