Forming Friendships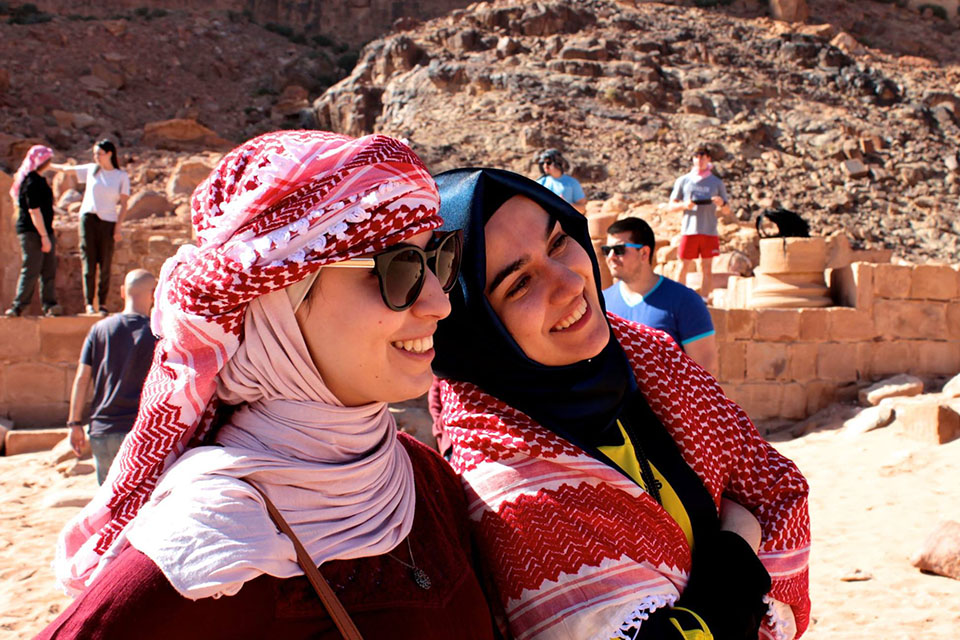 "My program in Greece was exclusively with American students, so I was worried I wouldn't meet many Greeks or form friendships with them. The best decision I made was getting involved in some of the local community service projects through my program. One weekend, we went orange picking to collect and distribute them among the homeless in Athens. I met so many Greek friends on this trip, and they were just as interested in community service as me, so we immediately had something to talk about." — Jane Berry '16
Tips for making local friends
Taking the initiative and being friendly will help.
Don't be afraid to step outside your comfort zone.
Some foreigners will see you as "the American" of the group and may ask you questions about the United States. Refamiliarize yourself with the names of people in our government and what is going on because it is likely that locals in your host country know as much or even more about your country than you do, especially with regards to foreign policy.
Studying abroad returnees suggest getting involved in the local community:
Volunteer
Join a local club sports team
Take a language class
Visit dance clubs and cafés
Go sightseeing
Join a gym
Find a club that interests you
Take a guided tour
Research your area for upcoming festivals or concerts