Athletes Abroad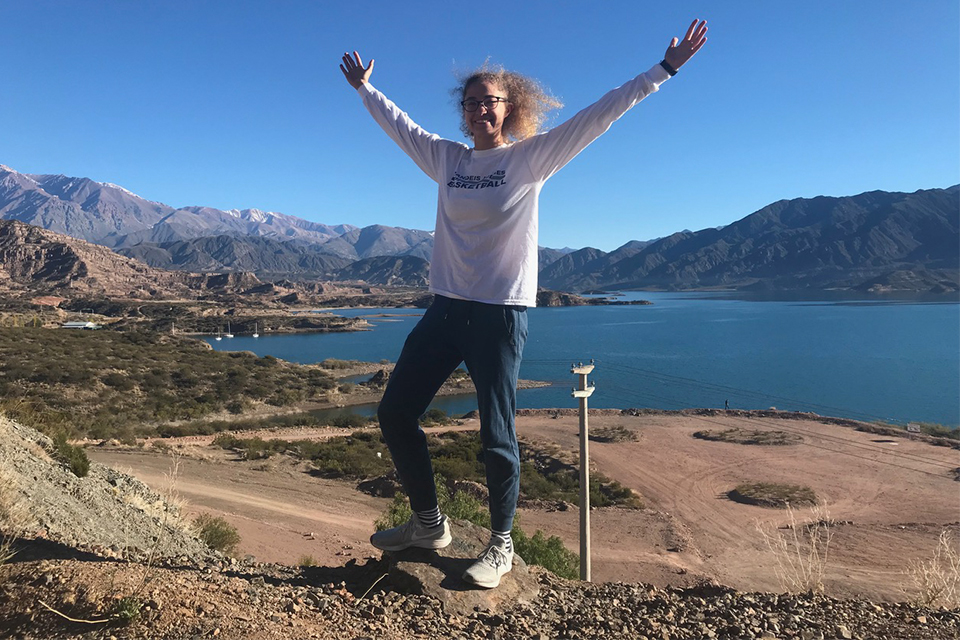 As a student-athlete, you may have concerns about managing a study abroad experience with your athletic schedule. Juggling preseason training, seasonal commitments, traveling to competitions, meets, games and keeping in shape during off-season months may be enough to make you hesitate in thinking that studying abroad is even an option for you. However, student-athletes can — and do — go abroad! Below are some points to consider and plan:
Off-season availability:

While it is not realistic to study abroad during the height of your athletic commitments, there may be a stretch of time where you can get away. If you have a break between seasons, in the the fall or spring, look into this as an option when defining your availability. Consider

summer

if your season overlaps both semesters.

Fitness activity level: Will you be able to take a break from an intense workout regime during your time abroad? Or will you need to keep up daily in your fitness efforts? If you require a minimum level of fitness upkeep, you should be able to travel anywhere and work runs, hikes, and in-room workouts (like push-ups and crunches) into your routine as needed.

Access to equipment: Can you work out anywhere or will you need specialized equipment in order to get the results you need, like weights or a pool? If your sport requires you to be more diligent in your training or requires specialized equipment, we recommend you to speak to your coach about alternative fitness options while you are away.

Play in your host country: Just because you have left the country does not necessarily mean you need to stop playing your sport! If you are attending a university abroad, look for university teams or club sports to satisfy you while you are away. You can likely find local clubs teams that you can join too, depending on the sport.
Resources
A blog post from a collegiate swimmer who studied abroad with IFSA.
Brandeis Athletics spotlight on Morgan Collins '25, a Brandeis soccer player who spent summer 2023 in Costa Rica.
Student Experience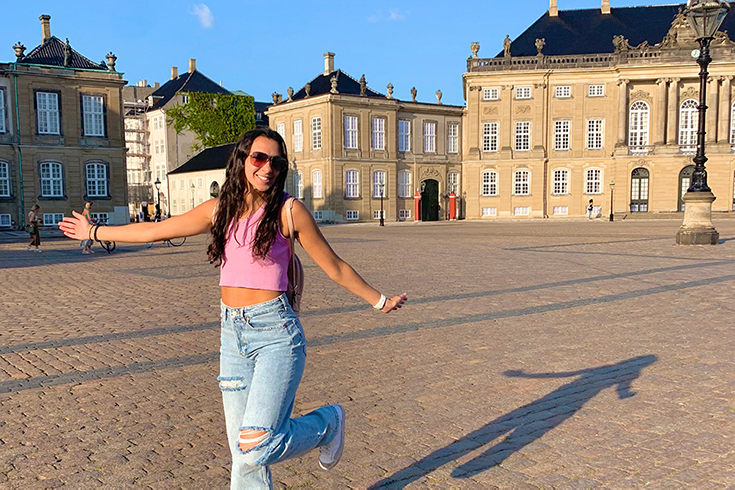 Major: Business and Economics with an Hispanic Studies Minor
Program:
Brandeis in Copenhagen: Business and Economics in Denmark
As a student-athlete, this summer program was the perfect opportunity for Caroline to study abroad without committing to an entire semester. She spent six weeks in Denmark during the summer and made it back in time for the start of soccer preseason.