Academics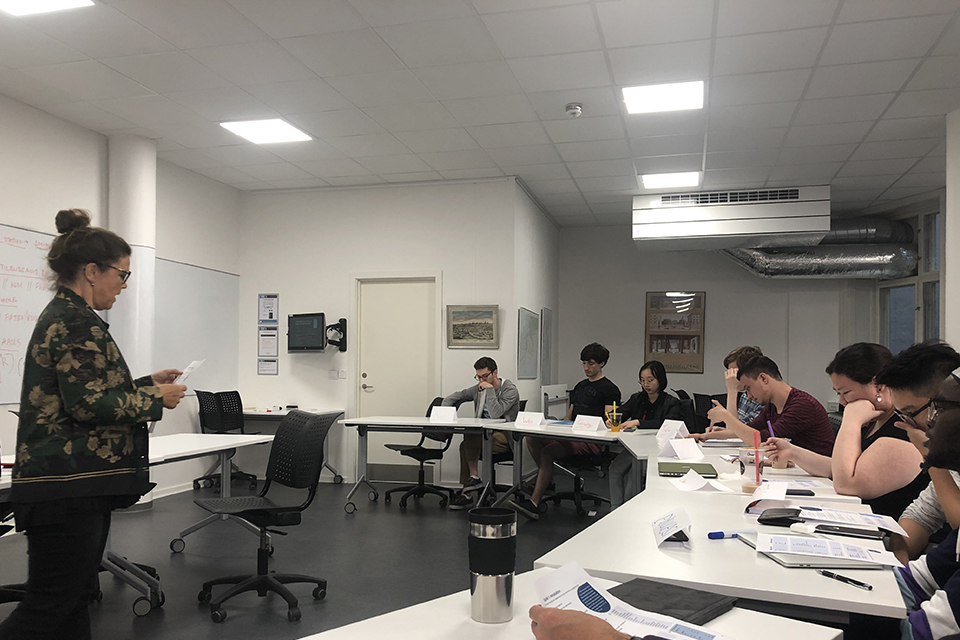 Summer 2024 Course Overview
You will choose two of three economics and/or business courses to take simultaneously for a total of 8 credits. One economics course is taught by a Brandeis faculty member and two courses will be taught by local faculty from our academic partner, DIS. All academic work will be taught in English.
Your learning will consist of a combination of classroom lecture and coursework, guest speakers, and field trips to sites of interest in and around Copenhagen. All aspects of this program will deepen your understanding of business practices, economic theory and policy from U.S., Scandinavian, and European perspectives. Additional excursions will focus on creating a deeper understanding of contemporary life and culture in Denmark.
Danish Language and Culture
In addition to the Economics and Business courses you are taking in Copenhagen, all students will participate in a Danish Language and Culture course that supplements the cross-cultural experience you are having in Denmark.
Academic Excursions
During the course of the program there will be various academic excursions in Denmark, including a weekend study tour. These excursions are organized to help bring you into direct contact with the subject matter you are studying. Over the course of the summer program you will also have opportunities to hear from guest speakers who may include individuals in local industries, lecturers from the Copenhagen Business School, and others.
Prerequisites for the Program
Students must have completed ECON 10A and Math 10A (or their equivalents) prior to the start of the program in order to be eligible to participate. Students who receive a grade of B+ in ECON 2A may substitute it for ECON 10A.
Please see the course listings above for the prerequisites for each course and contact Ari Kramer if you think you may have an equivalent substitute.
"The Danish Culture and Language Course gives the students a fundamental understanding of the dynamics of Scandinavian culture, providing a localized foundation for the overall learning goals of the program which are a blend of economics, finance and Danish cultural integration."
Catharina S. Rosendal
DIS Copenhagen