Career Benefits of Studying Abroad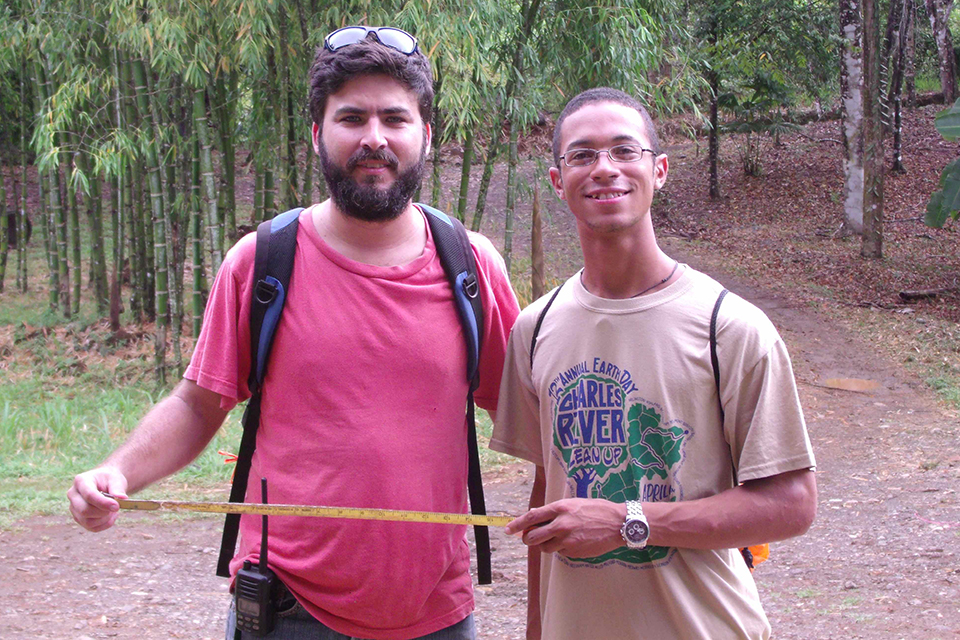 Studying abroad as a Brandeis student isn't just an integral part of a well-rounded Brandeis education – it's also an investment in your future. According to a survey conducted by CourseHero in 2011, a staggering 73% of prospective employers consider study abroad experience to be a crucial factor when evaluating the resumes of candidates for junior-level positions. 
Why is studying abroad so highly regarded? Embarking on this adventure showcases your ability to thrive in new and unfamiliar environments while displaying a level of maturity and adaptability that employers highly value. By taking on the challenge of studying in a foreign country, you demonstrate the willingness and capability to broaden your horizons and embrace diverse cultures, a skill set that is indispensable in today's world.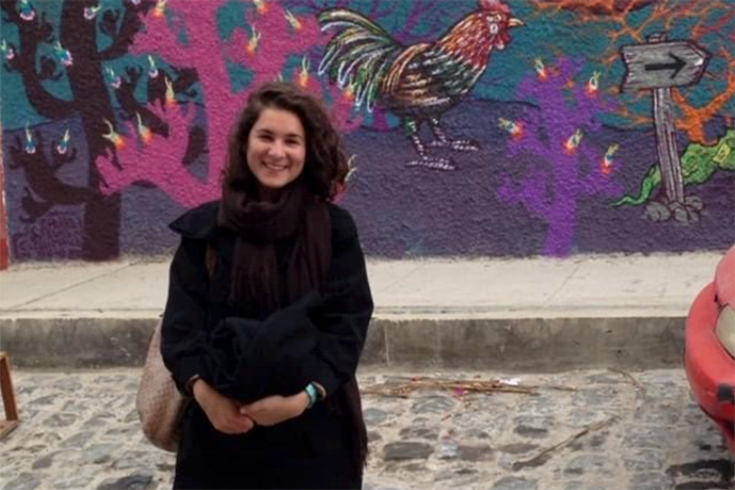 Generations of Brandeis alumni, like Estie Martin '14 (right, in Chile), have seen the impact that studying abroad has on their post-graduation plans.
 Career Benefits of Studying Abroad
By choosing to study abroad as a Brandeis student, you are enriching your academic experience and gaining a competitive edge in the job market. Employers seek candidates who have a global perspective, and your study abroad experience will set you apart from the crowd. Check out these examples: 
Read more from the Hiatt Career Center about the benefits of international experience as well as opportunities to return abroad after graduation.
Employers at Brandeis place less emphasis on specific majors or GPAs, recognizing how those restrictions impact recruitment and office culture -  instead, they value students' diversity, social justice focus, and critical thinking skills.
Acquiring Language Skills

Study of or fluency in a non-English language is a graduation requirement for all Brandeis students and study of the local language and culture is an integral part of a Brandeis study abroad experience. According to the Language Connects Foundation, 9 out of 10 U.S. employers rely on employees with language skills other than English and 56% say that their language demand will increase in the next five years.
Read more about the benefits of studying World Languages and Cultures at Brandeis.
Accessing Brandeis Financial Aid
By studying abroad while enrolled as a Brandeis student, you have access to nearly all Brandeis financial aid and can use it towards the full cost of attendance, including airfare, program housing, and other costs related to international travel. There are also a variety of national and program-specific scholarships for study abroad that Brandeis students apply for and receive every year. If you don't know where to start, your advisor would be happy to discuss finances and point you towards scholarships for which you might be eligible.
Read more about
finances for study abroad
at Brandeis.
"I hope every student has the opportunity to study abroad. The communication, problem-solving, and interpersonal skills gained, along with increased global fluency and flexibility, are key attributes highly valued by employers and graduate schools, offering personal benefits for students that last a lifetime."
Jon Schlesinger, Director, Hiatt Career Center