Being a Foreigner While Abroad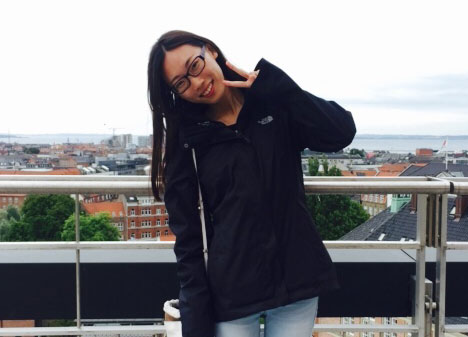 You may encounter both negative and positive stereotypes regarding your ethnicity and/or nationality while abroad, and we encourage you to do some research to learn a bit more about what it means to be a foreigner living and studying in another country.
Some examples of things you may want to consider are:
Politeness: Greetings may be different in your host country; for example, in your native country it may be polite to smile in most interactions, in some cultures a smile may communicate flirtatious behavior rather than politeness. Formal greetings and grammar may be more common. You may also find that you receive more personal questions as others may be more curious about you.

Speech: Humor and profanity may be perceived differently in a new culture and language.

Dress: Appropriate clothing varies around the world. Learn about the cultural and/or religious background of your new community. Ask questions to understand the history behind certain differences in dress and do your best to be respectful of those differences.

Physical contact: Take special note of social and personal space. Different cultures have different ways of saying hello and goodbye and different standards of how much physical contact is considered appropriate. Also, be observant of the different stages of a relationship and the amount of physical contact associated with them while you are abroad. A simple pat on the back or a hug could prove very uncomfortable for the receiver if the context is inappropriate. Read more.

Drinking and drunkenness: Be aware of local laws and customs around drinking. While in many countries social drinking is common, drunkenness is rarely viewed as amusing and in most cases is seen as intolerable and insulting.

Classroom behavior: Expect your classroom environment to be different than here at Brandeis. For example, participating in class may not be appropriate, the use of technology may be discouraged, classes may be organized different, and learning may take place in new formats.

Your identity: It is important to have a grounded sense of your identity prior to traveling abroad so you can better process your experience and surroundings. You may find the need to explain your identity while abroad more than you are accustomed to.

Religion: In the U.S., you may never have considered yourself a minority because of your religion, but going abroad can make you very aware of your religion. Locals might be very curious of your traditions and you might spark their interest and desire to know more; but common misconceptions may be frustrating. Read more.
Resources
An interactive website that provides training and resources to equip you with the skills, attitudes, and behaviors you need in order to function in your new and unfamiliar environment.
You can see your host country's level of power distance.