Outgoing Exchange Programs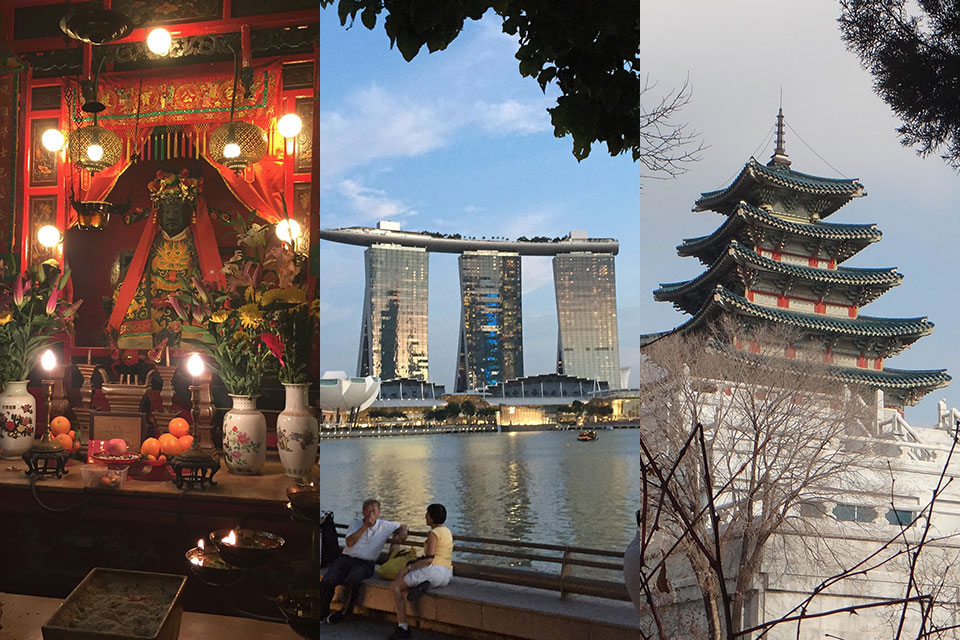 Brandeis University has several exchange programs that give Brandeis students the opportunity to study abroad for a semester or year in Asia, Europe and the Middle East. In return, students from these institutions also spend a semester or year studying at Brandeis University, resulting in academic, cultural and intellectual exchange between the institutions.
Brandeis University currently has exchange programs with:
AUC provides a unique opportunity of study abroad for students who are seeking unique experiences, fresh perspectives, cultural immersion into the exciting Egyptian experience. The university offers a variety of programs at the undergraduate level that will enhance their regional knowledge, promote cultural immersion and motivates them to be active in local and global discussions.
Since its inception in 1963, the Chinese University of Hong Kong (CUHK) has played a significant part in the cross-fertilization of Chinese and Western academic and cultural traditions. Each year, CUHK welcomes nearly 1,000 international students to study for one term or the entire academic year. Students can take university courses with local students in either English, Cantonese or Mandarin in a variety of subject areas. Students live with one or two CUHK student(s) who have expressed special interest in having a non-CUHK roommate to enhance cultural exchange and immersion into local student life. Public transportation offers students easy access into the city to explore this global financial and cultural center.
Founded in 1858, Keio is proud to be known as Japan's first institute of modern higher education. The economics department allows students to study the theoretical and empirical aspects of economic issues in a liberal environment. Students can take a variety of economic and Asian Studies courses, all conducted in English.
Korea University is one of the largest, most selective and historic universities in Korea, providing a top-quality educational experience for its students since 1905. Korea University offers a variety of courses in all professional fields and over 40% are taught in English.
Known as the top-ranked "Ivy League" private university in the country, Korea University is a world-class institution featuring a dynamic educational environment, beautiful and conveniently located campus, and top-quality student facilities. It prides itself not only in being a progressive and globally conscious institution, but also one that plays a role in preserving and developing Korea's unique culture. Seoul can be easily explored by public transportation and offers activities for everyone, including museums, palaces, parks, mountains, amusement parks and night clubs.
The National University of Singapore (NUS) is one of the premier institutions in the Asia-Pacific Region and has developed strong educational ties with universities around the globe. The NUS student community comprises a cosmopolitan mix of over 38,000 from 88 countries, contributing to a vibrant and thriving campus life. Students enroll directly in the university and take classes with local students.
Students participating in the National University of Singapore Exchange are able to select courses from the NUS Faculty of Arts and Social Sciences, Computing, Design and Environment, and the Faculty of Science (NUS is an international leader in life sciences research). While most classes are offered in English, all students are strongly encouraged to take one course in an Asian language — Chinese, Japanese, Korean, Malay, Tamil, Thai or Vietnamese — while enrolled in the program. Students can participate in on-campus sports and activities unique to Asia like dragon boating, cultural dance, tai chi and table tennis, or participate in a wide variety of performance groups and other student clubs.
The University of Tokyo is the first national university Japan and is a leading research university that aims to be a "world-class platform for research and education." The University of Tokyo has around 28,599 students, including 4,267 international students. Students participating in the exchange program are able to select courses taught in English and, if proficient, students can take courses in Japanese or Japanese/English. The exchange program will also allow students to experience Japanese life.
Brandeis's exchange agreement with Universitá Bocconi gives Brandeis students concentrating or planning on concentrating in economics the opportunity to study at one of the foremost economics and finance universities in Europe.
Universitá Bocconi, founded in 1902, is a small, selective institution that offers both undergraduate and graduate degrees and specializes in economics, finance, business and management. It is the leading university in business and economics in Italy and has an international reputation in these areas. The undergraduate population numbers a little above 7,000, of which almost 1,000 are international students from all over the world. The Bocconi offers five bachelor's degree programs, including international economics, management and finance taught entirely in English.
Waseda University is private and mission-driven institution, focusing on independence of scholarship, application of scholarship and fostering good citizens. Waseda University has some 41,051 undergraduate students and 5,783 international students from over 120 countries. The university offers a variety of courses in East Asian studies, economics, education, history, international and global studies, politics, sociology and more!
Student Experience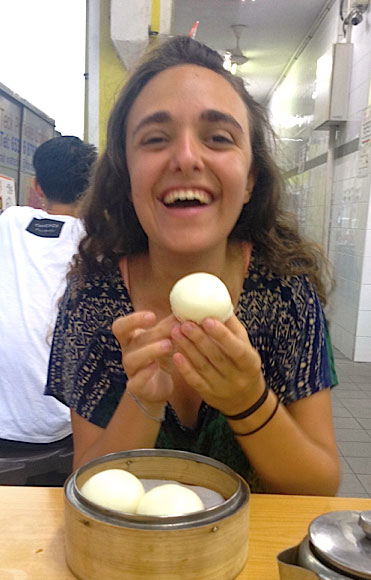 "Going to Singapore has taught me so much. I have learned more about world politics, different political systems and ideologies, as well as cultural preferences and characteristics."