Meet the Staff
Alisha Cardwell
Director of Study Abroad
Pronouns: she/her
Alisha has served as the director of Study Abroad since January 2021 and has been at Brandeis since 2012. Before serving as the director, Alisha was the assistant director for two years, a Study Abroad advisor for three years, and the Department Administrator before that. When she arrived at Brandeis, she brought experience working in faculty-led study abroad programs at EF College Study Tours and Miami University (Ohio).
A native of Aberdeen, Ohio, Alisha holds a BA from Miami University (Ohio) in Diplomacy and Foreign Affairs and a MEd with a specialization in higher education administration from Northeastern University. As an undergraduate, Alisha studied abroad for her junior fall semester in Differdange, Luxembourg, where her most impactful experience was meeting with the few remaining Luxembourgian survivors of concentration camps during the Holocaust. She also spent a summer in the rural mountains of Costa Rica volunteering in a community center.
In her eight years at Brandeis, Alisha has contributed to the development of I Am Global Week and I Love Study Abroad Week, which occur every fall and spring, respectively. She has expanded the Study Abroad ambassador program and strengthened scholarship advising through the Office of Study Abroad, leading Brandeis to be named a top producer of Gilman Scholars for two consecutive years.
Outside of Brandeis, Alisha has contributed to continued reflection and development within the field of study abroad. A regular attendee and frequent presenter at professional conferences and workshop, Alisha has addressed topics such as intercultural agility among short-term study abroad students, effective engagement with technology-focused students, and other areas of professional interest. She is a founding member of the Jewish Students Member Interest Group at NAFSA: Association of International Educators and has served as a scholarship reviewer and selection panelist for the Fund for Education Abroad and the Benjamin A. Gilman Scholarship.
Alisha enjoys her work with all the members of our diverse community and is grateful to be part of such a globally minded campus.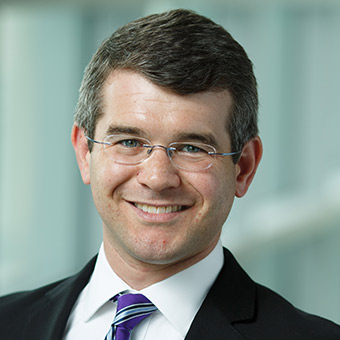 Ari Kramer
Assistant Director of Study Abroad
Pronouns: he/his
Ari is currently on family leave for the fall 2023 semester.
Ari (Massefski) Kramer has been at Brandeis since mid-2019. He has an MA in global ethics and human values from King's College London in London, United Kingdom, and a BA from George Washington University (GWU) in Washington, D.C. In addition to receiving his master's degree internationally, Ari studied abroad twice as an undergraduate: once for a year in Jerusalem and once for a week in Paris on a faculty-led program studying the effect of globalization on the media. While at GWU, Ari also participated in an Alternative Winter Break just outside of Chinandega, Nicaragua, where he joined a group of GWU students volunteering to refurbish local school buildings and participate in activities with local elementary school students.
At Brandeis, Ari advises students looking to study abroad on any semester- or summer-long Approved Affiliate Program. Ari also provides support for midyear students seeking to study abroad, oversees the Brandeis-run programs in Copenhagen, Siena and Mérida, and manages the inbound student exchange program. Before working at Brandeis, Ari served as the university relations manager for the Friends of the Arava Institute, where he worked with American students traveling to Israel to study environmental peace-building with Israeli, Palestinian and other international students. Ari is also a Notary Public.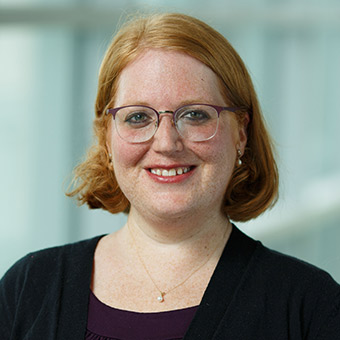 Erica Martinson
Senior Department Coordinator
Pronouns: she/her
Erica joined the Study Abroad department in June 2019 as the senior department coordinator. Erica holds a BA in English with a minor in Italian studies from Trinity College; an MA in literature from the University of New Hampshire; and a combined MLIS/MA in history from Simmons College. She spent her junior spring semester studying abroad at Trinity College's Rome campus. Her most memorable experience abroad was the week spent with distant relatives in Budapest, learning about the city's, and her own family's, history.
Erica brings to Brandeis six years of experience as administrative coordinator for the Emily Dickinson Museum and an academic career focused on writing both as instructor and student. She is excited to support the Brandeis community's commitment to global educational opportunities. Erica is a Notary Public.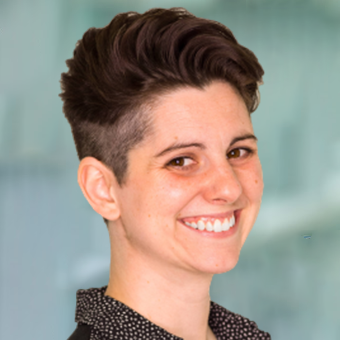 Ash Trebisacci
Assistant Director of Study Abroad
Pronouns: she, they
Ash is a Rhode Island native who joined Study Abroad in July 2018. They hold a BA in English and Gender & Sexuality Studies from Stonehill College and an MEd in higher education from Merrimack College. They spent her junior year studying abroad at Worcester College in Oxford University through IFSA-Butler, and for their Master's capstone, wrote an autoethnography on the transformational relationship between study abroad and sexual orientation identity development.
Ash brings nine years of higher education experience in the areas of diversity and inclusion, study abroad and international student services. Their past research and presentation topics include LGBTQ+ student activism at religious colleges, campus sexual violence activism, queer students' experiences abroa and students' identity fluidity. They are thrilled to join Brandeis' community of globally engaged learners.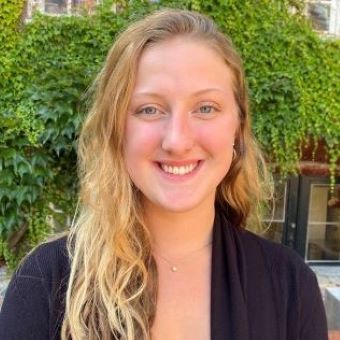 Laura Walkup
Graduate Assistant
Pronouns: she/her
Laura joined the Office of Study Abroad in fall 2021. She originally served as a Study Abroad ambassador after taking part in the Brandeis in Copenhagen program during summer 2021. The next summer, she returned to Denmark as a program assistant for Brandeis in Copenhagen 2022. She is finishing her undergraduate degrees in both economics and business while starting the five-year BA/MA program in international economics and finance at Brandeis International Business School. She plans to study abroad again during her master's program.
Laura is excited to continue her time working in the Study Abroad office and assist students with their broad experience. She brings three years of experience as a research assistant in the Brandeis Economics Department. Under Professor Geoff Clarke, Laura researches an early 20th-century Black-owned penny bank. She looks forward to meeting prospective Study Abroad students.