Meet the Staff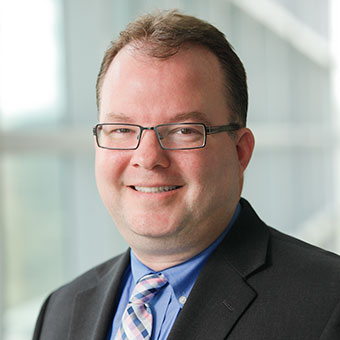 J. Scott Van Der Meid
Associate Dean of Study Abroad
Scott has directed the study abroad program at Brandeis University since 1999. Prior to his time at Brandeis he worked for several years in Boston University's Office of International Programs.
Scott received his B.A. in History and German Literature with a concentration in Asia in the Modern World from Allegheny College and his M.A. in Intercultural Relations from Lesley University. He studied in West Germany during the fall of the Berlin Wall and Germany's eventual unification. Scott also studied and worked for several years in Tokyo, Japan. He has been to over 54 countries on every continent except Antarctica.
Professionally, Scott has served on several national advisory boards in the field of international education including Arcadia University, IFSA-Butlerand SIT Study Abroad. He is past Co-Chair of the NAFSA Rainbow Special Interest Group and served as a founding member of the Forum on Education Abroad's Advisory Council. Other national committee involvement included NAFSA's Committee on Underrepresentation in Education Abroad, the SECUSSA Data Collection Working Group, the CIEE Nomination's Committee, the IES Membership Committee, the Forum on Education Abroad's Data Committee and Forum on Education Abroad's Ethics Working Group. He currently serves on the Academic Programs Abroad (APA Paris) Advisory Committee, Arcadia University's Guild, the CET National Advisory Council, and IFSA's NAC Executive Committee.
Scott's research has focused on various underrepresented student groups within study abroad including published work on Asian Americans: Factors Influencing the Decision to Study Abroad.
Alisha Cardwell
Assistant Director of Study Abroad
Alisha began working at Brandeis in November 2012. She holds a B.A. from Miami University (Ohio) in Diplomacy and Foreign Affairs and a M.Ed. with a specialization in higher education administration from Northeastern University. As an undergraduate, Alisha studied abroad for her junior fall semester in Differdange, Luxembourg where her most impactful experience was meeting with the few remaining Luxembourgian survivors of concentration camps during the Holocaust. She also spent a summer in the rural mountains of Costa Rica volunteering in a community center.
Alisha brings with her to Brandeis five previous years of experience working in faculty-led international education at EF College Study Tours and Miami University. At Brandeis, Alisha works with both students interested in studying abroad as well as exchange students studying at Brandeis for a semester or year and is excited to be a part of such a globally focused campus.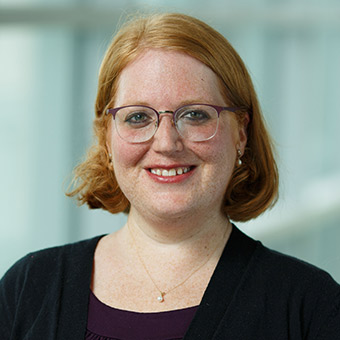 Erica Martinson
Senior Department Coordinator
Erica joined the study abroad department in June 2019 as the senior department coordinator. Erica holds a B.A. in English with a minor in Italian Studies from Trinity College; an M.A. in Literature from the University of New Hampshire; and a combined MLIS/MA in History from Simmons College. She spent her junior spring semester studying abroad at Trinity College's Rome campus. Her most memorable experience abroad was the week spent with distant relatives in Budapest, learning about the city's, and her own family's, history.
Erica brings to Brandeis six years of experience as administrative coordinator for the Emily Dickinson Museum and an academic career focused on writing both as instructor and student. She is excited to support the Brandeis community's commitment to global educational opportunities.
Ari Massefski
Study Abroad Advisor
Ari joined the office in July 2019. He has an M.A. in Global Ethics and Human Values from King's College London in London, U.K, and a B.A. from the George Washington University in Washington, D.C. In additional to receiving his Master's degree internationally, Ari studied abroad twice as an undergraduate: once for a year in Jerusalem and once for a week in Paris on a faculty-led program studying the effect of globalization on the media. While at GW, Ari also participated in an Alternative Winter Break just outside of Chinandega, Nicaragua, where he joined a group of students volunteering to refurbish local school buildings and participate in activities with the students.
At Brandeis, Ari provides support for midyear students seeking to study abroad, helps to facilitate Brandeis-Led programs in Copenhagen and Siena, and advises students looking to study abroad during the summer on a variety of Approved Affiliate Programs. Prior to working at Brandeis, Ari served as the University Relations Manager for the Friends of the Arava Institute, where he worked with American students traveling to Israel to study environmental peace-building with Israeli, Palestinian, and other international students.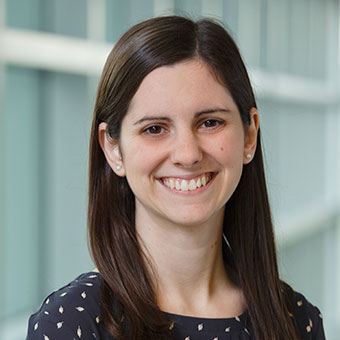 Ashley Trebisacci
Study Abroad Advisor
Ashley is a Rhode Island native who joined the Office of Study Abroad in July 2018. She holds a B.A. in English and Gender & Sexuality Studies from Stonehill College and an M.Ed. in Higher Education from Merrimack College. She spent her junior year studying abroad at Worcester College in Oxford University through IFSA-Butler, and for her Master's capstone, she wrote an autoethnography on the transformational relationship between study abroad and sexual orientation identity development.
Ashley brings five years of higher education experience in the areas of diversity and inclusion, study abroad, and international student services. Her past research and presentation topics include LGBTQ+ student activism at religious colleges, campus sexual violence activism, queer students' experiences abroad, and students' identity fluidity. She is thrilled to join Brandeis's community of globally-engaged learners.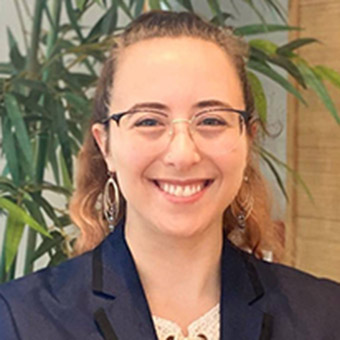 Isabella Kaplan
Graduate Assistant
Isabella began working at Brandeis in September 2019. She holds a B.S. from SUNY College of Environmental Science and Forestry, where she majored in Environmental Studies. As an undergraduate, Isabella studied abroad for her junior spring semester in India and Nepal where she found her passion for empowering communities through sustainable business. Following graduation, she worked on a Safari Camp in Kenya where she helped the team improve the camp's sustainability and had the opportunity to backpack Uganda and South Africa. She then returned home to teach financial literacy through AmeriCorps. She is currently working on both her MBA and MA in sustainable development here at Brandeis.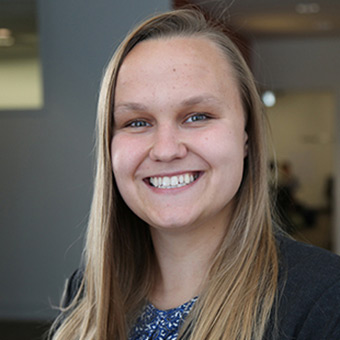 Hannah Ward
Graduate Assistant
Hannah has been with the Study Abroad office since October 2019. She attended Duke University where she was pre med and majored in Religion. During her time at Duke, she studied abroad at Durham University where she researched the National Health Service. Upon graduation she worked in different facets of health care: community health, clinical research, and IT. Her diverse exposures in the American healthcare system, paired with the knowledge she gained while abroad, ultimately lead her to pursue dual MBA and MPP degrees here at Brandeis in the Heller School.