Profile: Callahan Cox '18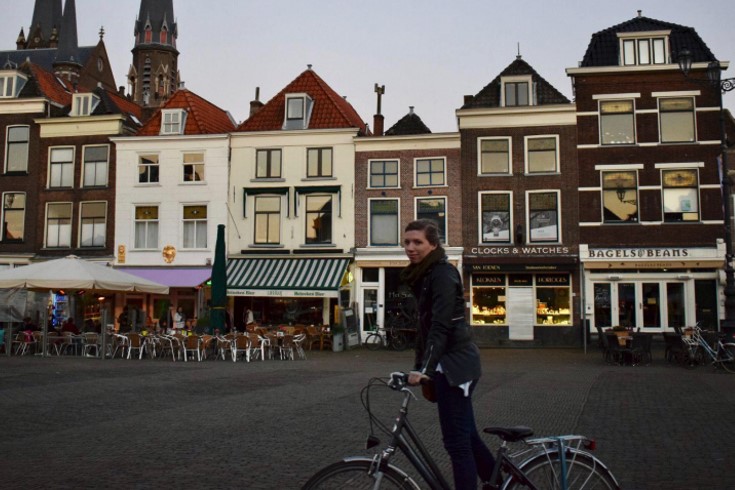 Majors: International and Global Studies
Study Abroad Program: CIEE Prague
Current Job/Graduate School/etc.: Senior Associate at Boost Social Sector Consulting
Why did you originally choose to study abroad in Prague? I originally chose Prague because I wanted a more unique experience than the traditional study abroad locales. Also, because I knew that it was a cheaper option and I was looking to save money.
What have you been up to since graduation? I worked at a language services company for 3.5 years and now I work at a social sector consulting firm.
What lessons or skills did you learn from studying abroad that you still think about today or still impact you today on your current path? Studying abroad taught me adaptability and resourcefulness, but the greatest takeaway was the importance of making the most of every moment.
One memory from abroad that still feels like it happened yesterday: For me, some of the smallest moments were the most impactful. Prague has a wonderful vista of the hilltop castle from across the banks of the Vltava river. My daily commute to school had me riding the tram along the river with that view to admire. I appreciated it every day.
Your message to students thinking about studying abroad: I highly recommend you study abroad. It's a completely unique time in your life that cannot be replicated. Enjoy being young and carefree and having wonderful adventures. Once you enter the real world, it's not as easy to take months to experience a new culture and travel.
Brandeis Study Abroad Account
Contact Us
Usdan 169, MS 073
Brandeis University
415 South Street
Waltham, MA 02453
781-736-3483
abroad@brandeis.edu
"My daily commute to school had me riding the tram along the river with that view to admire. I appreciated it every day. "
Callahan Cox '18