Profile: David Winitch '19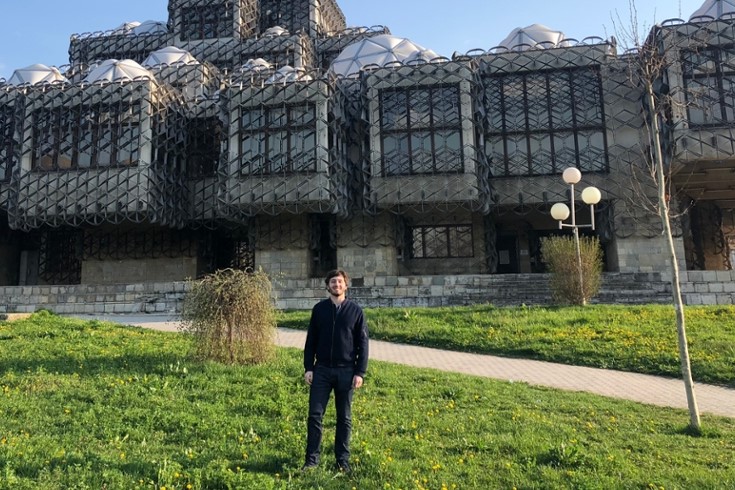 Majors: Business and IGS
Study Abroad Program: CIEE Social Sciences + Humanities Amsterdam
Current Job: Investment analyst at Prudential Private Capital
Why did you choose your study abroad program? Amsterdam is in the heart of Europe and allowed me to travel around easily by train and airplane. Also, the city has one of the best nightlife. Lastly, biking and walkability were a big factor for me. Amsterdam is arguably the easiest city to explore in the world.
What have you been up to since graduation? Working from home.
What lessons or skills did you learn from studying abroad that you still think about today or still impact you today on your current path? Confidence in myself and my decisions. Not getting anxious in new or uncomfortable situations, but rather searching for discomfort.
One memory from abroad that still feels like it happened yesterday: Biking by the canals at night, seeing Diplo at Paradiso play a tribute set to Avicii, taking an overnight train in Russia, and just late-night shenanigans.
Your message to students thinking about studying abroad: Do it!!! You will never have the ability travel like this again — with so much time and flexibility.
Brandeis Study Abroad Account
Contact Us
Usdan 169, MS 073
Brandeis University
415 South Street
Waltham, MA 02453
781-736-3483
abroad@brandeis.edu
"You will never have the ability travel like this again – with so much time and flexibility."
David Winitch '19