Profile: Helen Gong '16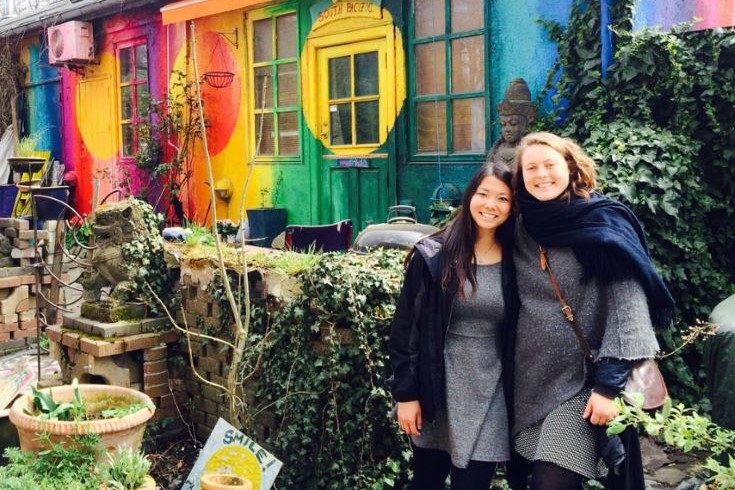 Majors: International/Global Studies and French/Francophone Studies
Study Abroad Program: Wellesley-in-Aix
Current Job/Graduate School/etc.: I'm currently pursuing a Master's of Education in Human Development and Education at the Harvard Graduate School of Education.
Why did you originally choose to study abroad in Aix-en-Provence, France? I chose to study abroad in Aix-en-Provence, France, because it was a full-year immersion program in the south of France, and I wanted to become fluent (which I did!) during my time abroad. I also love sunshine, warmth and the water, so I wanted to be close to the Mediterranean Sea. I did a LOT of research beforehand to figure out which program would be best for me — and got the WIA program re-added onto the list of approved programs for Brandeis!
What have you been up to since graduation? After graduating in 2016, I moved to Shanghai, China, and stayed there until August 2021! I worked in various capacities within the field of education, and am currently getting my M.Ed. at HGSE, focusing on well-being and mental health for adolescents of color!
What lessons or skills did you learn from studying abroad that you still think about today or still impact you today on your current path? I definitely would not be where or who I am now without that year abroad. It was in France that I found myself, truly experienced freedom and happiness, reflected on what I deserved and what I wanted, and really broke out of the status quo.
Those 10 months in Aix-en-Provence/Europe catapulted me into wanting to work abroad after graduating from university, which ultimately led me to China. It also really showed me that I could become fluent in other languages! I improved my Chinese in Shanghai, I've been teaching myself Spanish, and I still try to incorporate French into my life as well!
One memory from abroad that still feels like it happened yesterday: I remember the first time that I went to the Mediterranean, and I went to an isolated part by myself. I thought about either jumping in or going back to join my friends before I realized that I was executing a third option: staying paralyzed where I was. That prompted me into action and the phrase, "If not now, then when?" played itself over and over again in my head.
I took a deep breath, let go of the rock, closed my eyes and streamlined out past all of the rocks until I was clear. That decision to streamline out past the rocks instead of staying stagnant or turning back was a literal jumping-off point for my year there, and it's something that I still think about now.
Your message to students thinking about studying abroad: Studying abroad will be one of the most transformative experiences of your entire life! I'm so excited for you to explore the world and see all that is possible for yourself through the study abroad experience. And if possible, do it for a whole year!!
"Those 10 months in Aix-en-Provence/Europe catapulted me into wanting to work abroad after graduating from university, which ultimately led me to China. "
Helen Gong '16