Profile: Jake Laband '12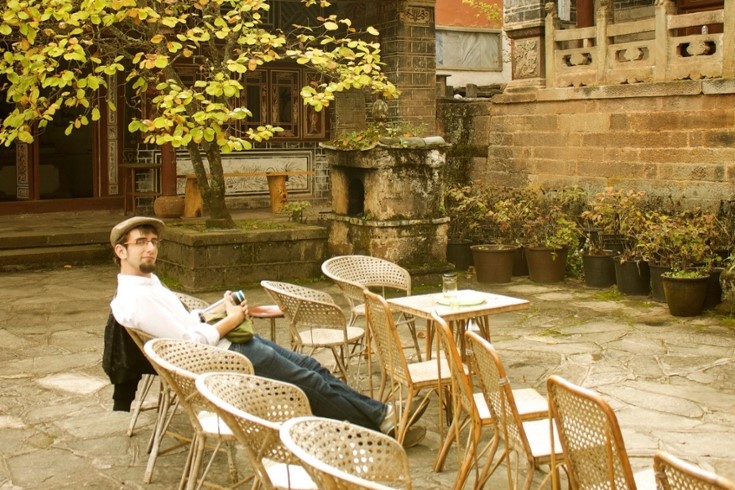 Majors: International and Global Studies; East Asian Studies
Study Abroad Program: Harvard Beijing Academy (summer 2010); SIT Kunming (fall 2010); Harvard Beijing Academy (summer 2011, as staff)
Current job/graduate school: I'm entering my final semester at Harvard Law School and will be working at WilmerHale in Washington, D.C.
Why did you originally choose to study abroad in China? I had traveled to China in 2007, and was intrigued. I started taking Chinese with Professor Feng (Feng Laoshi) as a freshman and loved it. He is such a kind and encouraging teacher and always managed to help us find interesting experiences that would help us learn Chinese and engage with the people and culture.
What have you been up to since graduation? After graduation in 2012, I moved back to Beijing. My first job there was for The Hutong (2012-14); my next job was at the U.S.-China Business Council (2014-18); after that I was on Visa's government relations team (2019). After seven years in Beijing, I moved back to Boston for law school.
What lessons or skills did you learn from studying abroad that you still think about today or still impact you today on your current path? My language skills are still very useful, and there's no way I would have been able to learn the language without spending so much time there. Also, weirdly enough, my undergraduate thesis was really helpful. I wrote about the history of the tea trade in Southwest China, and the role of trade in governance in border regions of China. That helped me to land my first job, and has played an important role in getting every job I've had since then. It also was very helpful in building some important relationships — and, of course, getting to see cool places.
One memory from abroad that still feels like it happened yesterday: My wife (then-girlfriend who I met while studying abroad in Beijing) bought a rickshaw from one of the rickshaw drivers one would usually see posted at the entrance to Beijing's parks. It was good for a cruise around the city on weekends!
Your message to students thinking about studying abroad: Don't necessarily go to the easiest place or the biggest city. Sometimes the best experiences are in smaller programs. Also, meet as many people as you can. You never know who will change your life one day.
"My language skills are still very useful, and there's no way I would have been able to learn the language without spending so much time there."
Jake Laband '12