Profile: Jennifer Ginsburg '14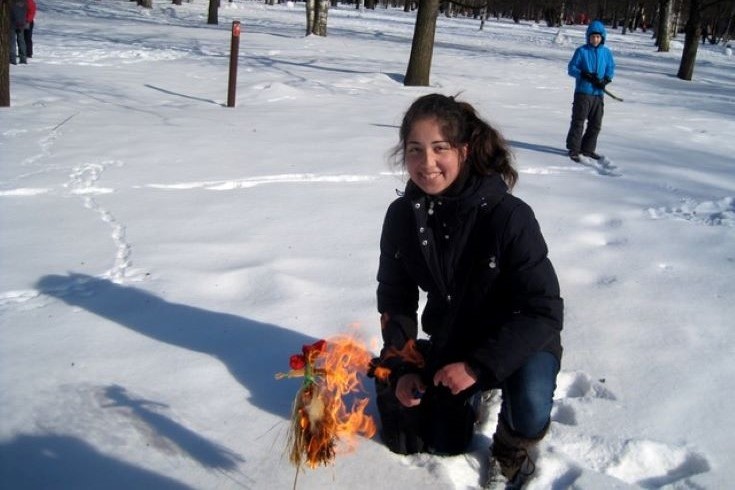 Majors: Politics and Russian Studies
Study Abroad Program: CIEE St Petersburg, Russia
Current Job/Graduate School/etc.: Program Officer on the Eurasia team at the National Endowment for Democracy
Why did you originally choose to study abroad in Russia?
I started taking Russian language in freshman year because I knew I wanted to study abroad in Russia and major in Russian studies. I found the history of the Cold War, as well as the region today, so interesting, and I wanted to spend a significant amount of time there to improve my language skills and become more familiar with the country. 
What have you been up to since graduation? After graduating from Brandeis, I served as a Peace Corps Volunteer in a Serbian village in Kosovo (an area where Russian language and culture still matters), and then completed a master's degree in Russian and Eastern European Studies at Columbia University. My graduate studies focused on nationalism and ethnic politics in the former Soviet Union and Yugoslavia, and I received fellowships to return to Moscow and the Balkans to do field research. I'm currently a Program Officer on the Eurasia team at the National Endowment for Democracy, and we support civil society throughout the region.
What lessons or skills did you learn from studying abroad that you still think about today or still impact you today on your current path? Study abroad was a special opportunity to spend a significant amount of time in the part of the world I wanted my studies to focus on. I got to know the city, and watch the seasons change; it was bitterly cold when we arrived, but there was grass and green leaves by the time we left. It helped immeasurably with language and in gaining a better understanding of the people and culture. Especially with places like Russia, I think it's so important to spend time and forge relationships and see there is so much more to a country than the horrible political situation.
One memory from abroad that still feels like it happened yesterday: I volunteered at the State Hermitage Museum, one of St. Petersburg's most renowned museums, and on some days I got to help with cataloging artifacts. One day we were recording measurements of pottery shards that were from a people who lived in Siberia centuries ago, and the shards were all that were left as a sign they had existed. And then after volunteering we would often go to a Soviet-style doughnut café down the street.
Your message to students thinking about studying abroad: Go for it! Travel and spending time abroad is so important to understand the world better, and our place in it.
Brandeis Study Abroad Account
Contact Us
Usdan 169, MS 073
Brandeis University
415 South Street
Waltham, MA 02453
781-736-3483
abroad@brandeis.edu
"Travel and spending time abroad is so important to understand the world better, and our place in it."
Jennifer Ginsburg '14