Profile: Jeremy Goodsnyder '20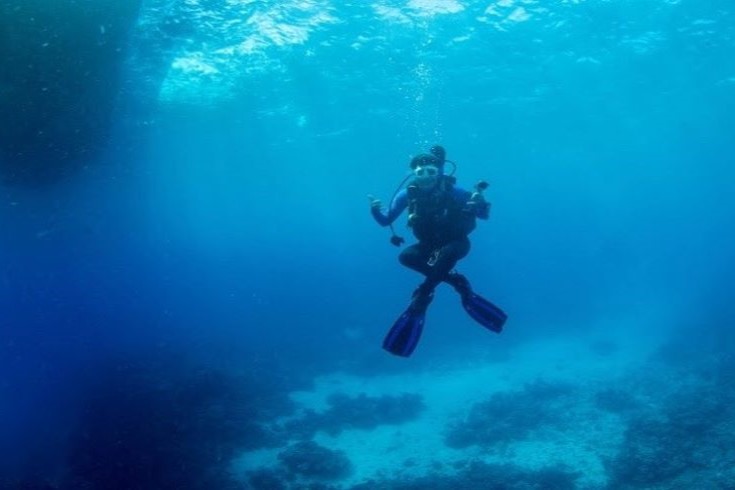 Majors: Environmental Studies and Anthropology
Study Abroad Program: SIT Study Abroad Australia: Rainforest, Reef, and Cultural Ecology
Current Job: Coral conservation and reef restoration program fellow at the Coral Restoration Foundation (8/2020-21), Engineering Technician III at Lynker Technologies as a contractor for National Oceanic and Atmospheric Administration (NOAA) (2021-present)
Why did you originally choose to study abroad in Australia? I chose to study abroad in Australia, and specifically on this program because I wanted to see a part of the world that would be difficult to see if it were not for this program, and because I wanted to be able to be out in nature and in a unique environment, especially with the Great Barrier Reef, so that I could learn and study while being passionate about what I was doing and helping to protect something that gives me so much joy in life.
What have you been up to since graduation? I worked for the Coral Restoration Foundation, scuba diving and helping to restore the coral reefs of the Florida Reef Tract for a year, and now work for NOAA.
What lessons or skills did you learn from studying abroad that you still think about today or still impact you today on your current path? I learned how to work in a variety of unique settings. I performed research projects both on land and underwater, wrote a research paper on a broken computer while solo traveling around Australia during my Independent Study portion of my study abroad. I know I can succeed in high stress environments and that confidence allows me to do field work for NOAA now and for the year I worked for the Coral Restoration Foundation. Nobody can stop you from following your dreams and passions!
One memory from abroad that still feels like it happened yesterday: Snorkeling on the Great Barrier Reef with all 18 of my other classmates and being so ecstatic and happy to see the beautiful natural world with so many people that were basically my family for the past few months that I started to cry a little and fill up my scuba mask!
Your message to students thinking about studying abroad: If you can study abroad, absolutely do so!! I cherish every second I had in Australia and have seen multiple people from my program all over the country in the 2+ years since our program ended. Follow your passions and you will make memories and friendships to last a lifetime!
"I cherish every second I had in Australia and have seen multiple people from my program all over the country in the 2+ years since our program ended. Follow your passions and you will make memories and friendships to last a lifetime!"
Jeremy Goodsnyder '20