Profile: Serenity Chen '21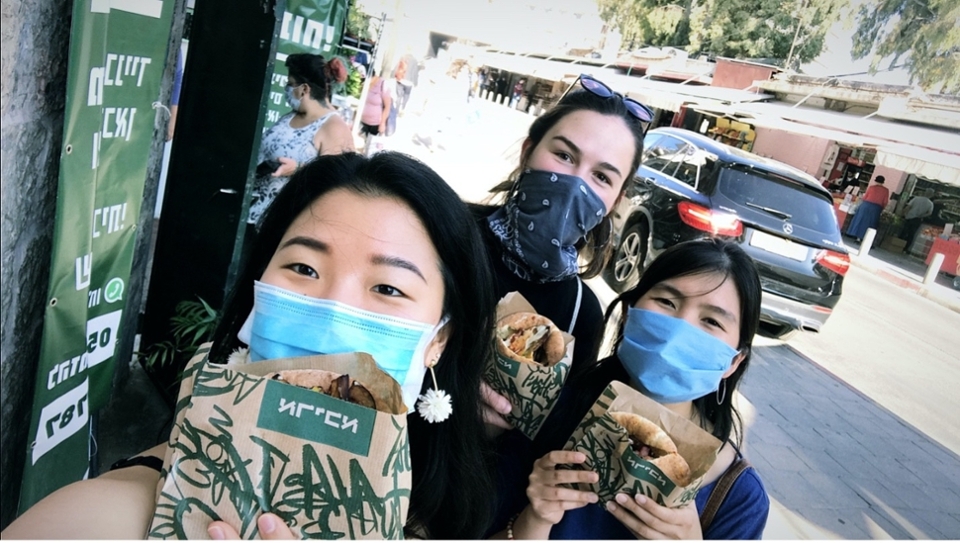 Majors: International and Global Studies, French and Francophone Studies Minor, Pre-medical track
Study Abroad Program: Boston University Paris Fall 2019, Hebrew University Spring 2020
Current Role: Full-time MCAT preparation
Why did you originally choose to study abroad in Jerusalem? I chose to study abroad for an entire year. It was not an easy decision given my concern over the pre-medical courses that I'll have to take outside of my time at Brandeis. But there was an urge that it would be now or never — being able to explore the world without the burden of work within the job market.
The application to Hebrew University's program in Jerusalem felt especially like a dream — somewhat unrealistic when I think back about the overnight decision to add another study abroad application.
Around the end of the fall semester of sophomore year, I was mentally and physically prepared for Boston University's Paris program and really looked forward to a semester to enrich my French language skills and my experience with French culture. I returned home to spend the winter holiday with my family, and out of nowhere, my mom brought up Israel to the table conversation during the first few family dinners. The connection between Brandeis' Jewish representation and the country Israel seemed, all of a sudden, a perfect reason to study abroad in the Middle East. Little did I know about the Middle East nor had I ever set foot within its territories at the time, making the thought of applying for Hebrew University's program seem all the more exciting.
I spent the next three days of my winter vacation into rescheduling my study plan for my post-study abroad semesters, making sure that I will be able to finish my degree on time while minimizing the number of pre-medical courses I would have to take after graduation.
What have you been up to since graduation? I have been full-time preparing for the MCAT exam while applying to start working summer 2021 in the medical field.
What lessons or skills did you learn from studying abroad that you still think about today or still impact you today on your current path? The hardest part about being away from Brandeis for a year is that I felt "homesick" as I realized, right after my semester in Paris, that I had another semester abroad in Jerusalem, which meant experiencing a second round of building new relationships with students in the new program. It was also that moving around from place to place can be mentally exhausting from time to time, especially when the human brain often favors stability over change.
Nevertheless, my semester in Jerusalem became an experience that I am forever grateful for. It was a point in the time of my life when I was able to put down many of prejudices and opinions I had regarding socializing with a majority of non-Asian, white student population (in the program). That inner belief that Asian Americans find it hard to genuinely blend in with white people, or any non-Asians, no longer was something I identified with, and being able to step out of that parallel universe, in return, came a fantastic semester where I experienced the most out of what a perfect study abroad semester could be, even amidst the pandemic.
One memory from abroad that still feels like it happened yesterday: Talking on the phone with my parents, discussing whether I should book a ticket and fly home as the surge in the first wave of COVID-19 cases occurred in Israel, while waiting for a photoshoot for a mask advertisement for a friend of a friend living near Jerusalem.
Your message to students thinking about studying abroad: If your gut is telling you that you have to, know that I will be your best advocate to apply for studying abroad!
"That inner belief that Asian Americans find it hard to genuinely blend in with white people, or any non-Asians, no longer was something I identified with, and being able to step out of that parallel universe, in return, came a fantastic semester where I experienced the most out of what a perfect study abroad semester could be, even amidst the pandemic."
Serenity Chen '21