Profile: Shea Nugent '20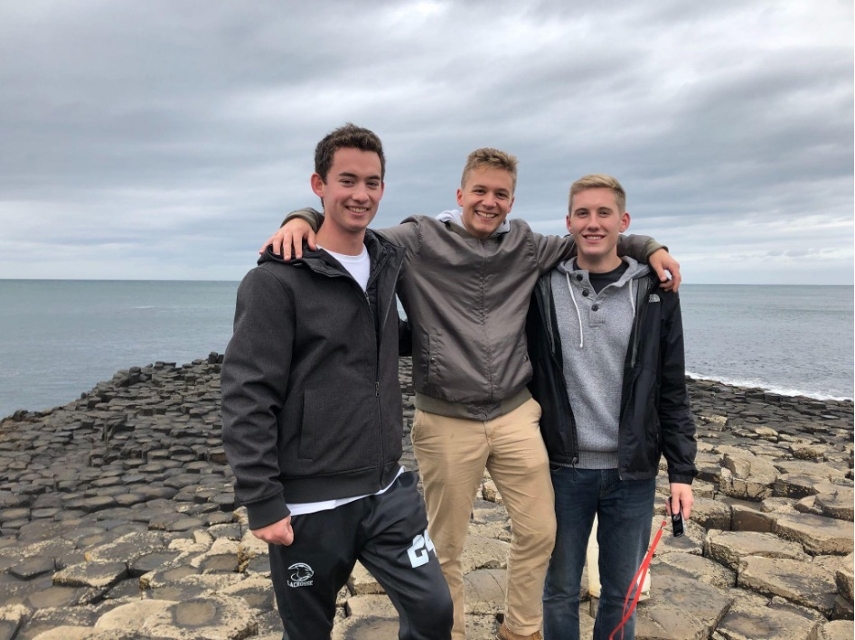 Majors: Politics (minor in Legal Studies and Business)
Study Abroad Program: BU Dublin
Current Job/Graduate School/etc.: MPP Candidate at the Heller School for Social Policy at Brandeis
Why did you originally choose to study abroad in Ireland? My ancestors emigrated from Ireland and I always wanted to return. The BU Dublin program also allowed me to participate in an internship in my field of interest, which was a great experience.
What have you been up to since graduation? I am completing a Master of Public Policy degree.
What lessons or skills did you learn from studying abroad that you still think about today or still impact you today on your current path? Being open to trying new things and developing an appreciation for different perspectives. To that end, it's important to learn how different cultural values alter peoples' outlook on life, and then, when applicable, draw wisdom from those varying perspectives.
One memory from abroad that still feels like it happened yesterday: Going on a tour of the castles in the Irish countryside with my family when they came to visit.
Your message to students thinking about studying abroad: Take the opportunity because it may only come once and it's one of the best and most enjoyable experiences I've ever had.
Brandeis Study Abroad Account
Contact Us
Usdan 169, MS 073
Brandeis University
415 South Street
Waltham, MA 02453
781-736-3483
abroad@brandeis.edu
"To that end, it's important to learn how different cultural values alter peoples' outlook on life, and then, when applicable, draw wisdom from those varying perspectives."
Shea Nugent '20