Profile: Arlenne Serna '21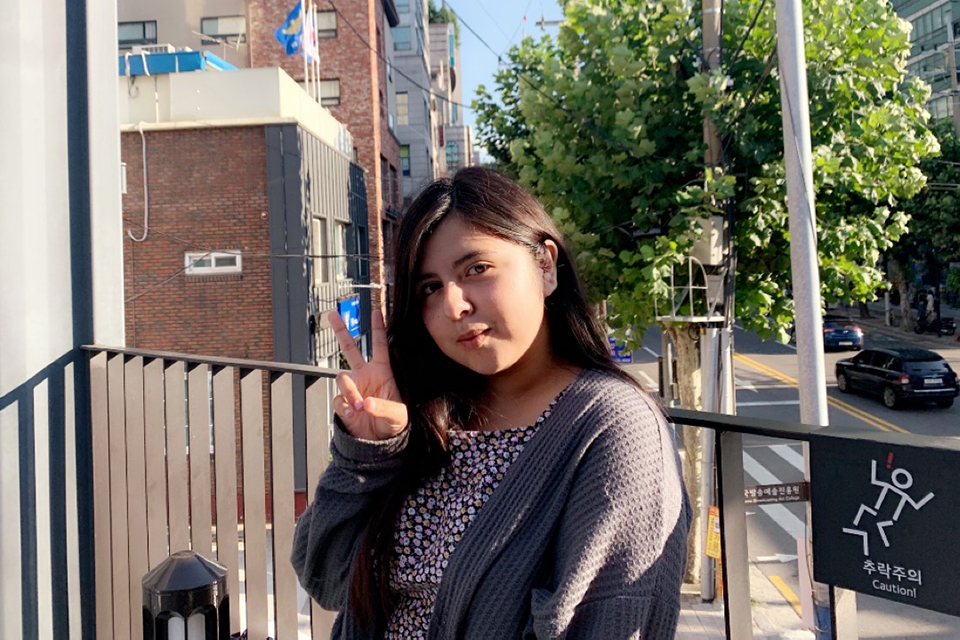 Major/minor: International Global Studies, Sociology, and Education Studies
Study abroad program: CIEE/Yonsei University (Fall 2019)
Reason you chose this program: South Korea had two programs to choose from, Korea University or through the CIEE program at Yonsei University. I chose CIEE at Yonsei University because of its prime location, it being a high student populated area, and CIEE had also offered a variety of scholarship opportunities for those in need of extra financial help.
Favorite class: My favorite class was Politics in the Korean Peninsula because I was able to learn about the identity of a Korean person, while also understanding the underlying reasons as to why South and North Korea can live in peace with one another. My professor was also featured in the Korean Bachelor, which added a nice spark to the class dynamic!
How you incorporated your Brandeis major into your abroad experience: I chose Yonsei University because study abroad students had the ability to chose from ANY of the English-Taught courses on campus. This gave me a wide variety of courses, including those which I could use for my Brandeis majors.
Housing situation: I had the opportunity to either do homestay with a Korean family or a campus dorm. I chose the on-campus dormitory situation because I would have more freedom in choosing my curfew and ability to easily access stores and other local students.
How your identity played into your time abroad: I am a Latina who identifies as both low income and a person of color. This identity was extremely difficult to navigate in Korea where everyone idolizes a certain body image, and economic class. However, I was able to find resources including low cost counseling while at Korea which helped me with this situation. Furthermore, as a woman, my body did not react well to the change in environment and I suffered from medical conditions dealing with my body. I would be happy to talk to anyone who might be in the same situation as me, and guide them in finding a low-cost women's health practitioner.
Favorite memory: My favorite memory was exploring beyond Seoul. I traveled all around the country of South Korea and met incredible individuals who helped me in my every day challenges while abroad.
Greatest challenge: My greatest challenge was dealing with feeling alone. I was far away from my home town, and many times my problems would force me to stay in my dorm. However, I was able to reach out to Brandeis as well as CIEE to help me with my situation.
Did you apply for any scholarships? I applied to ALL the available scholarships, including Gilman, Fund for Education Abroad and the Brandeis Sachar Scholarship. I had the privilege of receiving all the scholarships I applied. By receiving this money, I had the chance of studying abroad like any other student, rather than focusing on my financial situation while constantly having to limit myself to certain events.
"I chose CIEE at Yonsei University because of its prime location, it being a high student populated area, and CIEE had also offered a variety of scholarship opportunities for those in need of extra financial help."
Arlenne Serna '21