Profile: Alessia Stewart '20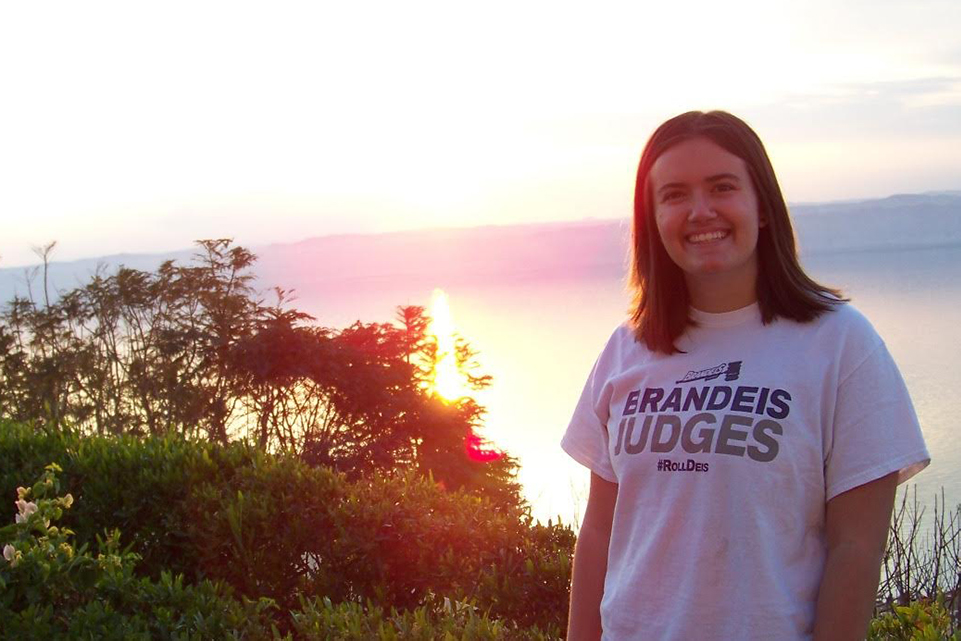 Major/minor: International and Global Studies and Anthropology/Islamic and Middle Eastern Studies
Year abroad: Spring 2019
Reason you chose this program: I chose SIT Jordan: Refugees, Health, and Humanitarian Action, because I wanted to study abroad in a country where I could practice the Arabic that I've been studying at Brandeis for two years. Additionally, I was interested in having the unique experience of learning more about humanitarian action in a country that has one of the largest refugee populations in the world.
Favorite classes: My favorite class was "Refugees and Displaced Persons in the Context of Jordan." Jordan has such a long history with providing refuge to people fleeing conflicts and being able to speak with Jordanians about their history and the way it affects their society was fascinating.
Housing situation: I lived with a host family in Amman, the capital of Jordan.
Best memory: My program camped in Wadi Rum, a desert where movies like The Martian and the new Star Wars movies were filmed. I, along with most of the girls in my program, woke up at 5:30 in the morning, hiked up to the top of a nearby hill, and watched the sun rise over the desert, and it was one of the most beautiful and peaceful moments I've ever had.
Greatest challenge: Living with my host family was one of my biggest challenges. The language and cultural barriers made me need to constantly be "on," which was a little draining after a couple months.
Did you apply for any scholarships? If so, which ones and how did they impact your time abroad? I applied for the Sachar Study Abroad Scholarship! Having that additional financial support made my time abroad much more relaxed and allowed me to experience more of Amman than I would've been able to otherwise.
What you know now that you didn't know before: I know so much more now about the work done by specific NGOs and IGOs. For example, one of the most significant differences between Doctors Without Borders and the International Red Cross is that the Red Cross will not publicly critique any actor and will quietly offer aid to everybody who needs it in a conflict area. Doctors Without Borders often gets kicked out of countries for speaking out against human rights abuses.
Fact about (country) that you think people would be surprised to learn: The king of Jordan went to a private school in Massachusetts before going to college at Georgetown!
Brandeis Study Abroad Account
Contact Us
Usdan 169, MS 073
Brandeis University
415 South Street
Waltham, MA 02453
781-736-3483
abroad@brandeis.edu
"I wanted to study abroad in a country where I could practice the Arabic that I've been studying at Brandeis."
Alessia Stewart '20