Profile: Jehman Williams '20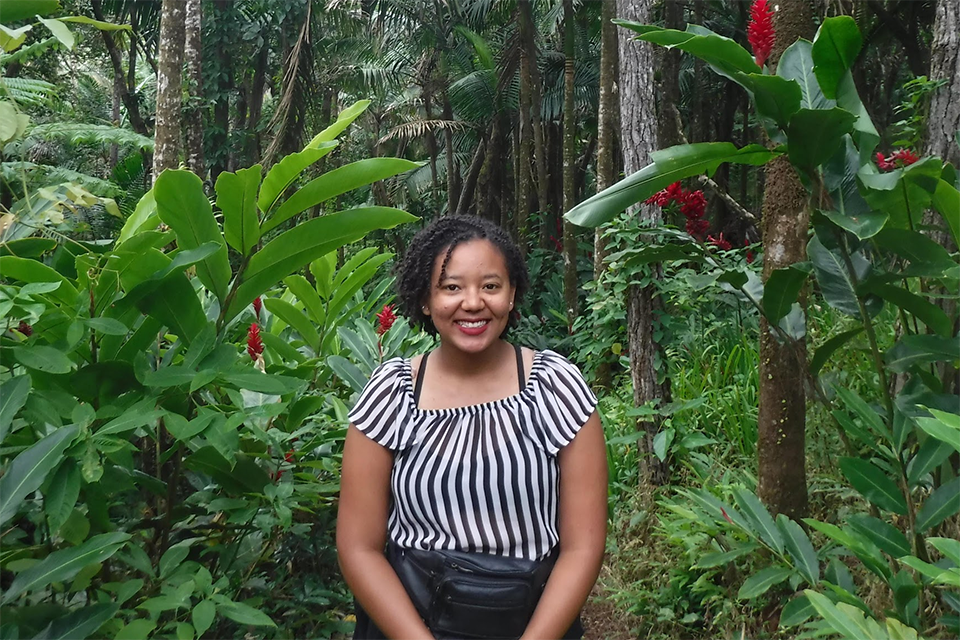 Major/minor: African and Afro-American Studies with a minor in Hispanic Studies
Year abroad: Spring 2019
Reason you chose this program: I chose this program because it was different than more commonly frequented Spanish-speaking countries in Europe or in other parts of Latin America. It also enabled me to combine my two academic courses of study by examining the evident African influence in the Hispanic Caribbean.
Favorite classes: My favorite class (which also included my favorite professor) was called "Cuentística del Caribe Hispánico" or loosely translated to"Short Stories of the Hispanic Caribbean." I also enjoyed my Spanish class which allowed me to do research regarding aspects of Dominican culture and society that were of interest to me.
Housing situation: I lived in a homestay with a mother and her 19 year-old daughter, along with two local Dominican college students that attended the local university that I did.
Best memory: My fondest memories of Santiago were in the last month or so, in which I became close to wonderful people in my program, and we would explore the city together. We would eat, drink, dance, sing karaoke, and do much more together. Part of that fun involved navigating the public transit system called "conchos" to make our way around the city.
Greatest challenge: My greatest challenge was readjusting to life back in the States. I thoroughly enjoyed the slow-paced style of the island and had a difficult time wanting to get back to the fast-paced life I had been previously accustomed to in the US. I think being there allowed me to maintain a certain level of appreciation for the present moment, a spirit that many Dominicans embodied and that I found to be particularly refreshing about my time in DR.
Did you apply for any scholarships? If so, which ones and how did they impact your time abroad? I applied for the Brandeis Alberta Gotthardt and Henry Strage (Sachar) Scholarship, the Benjamin A. Gilman Scholarship, as well as scholarships specific to my program (CIEE). These scholarships single-handedly funded my time abroad. They gave me the gift of being able to go abroad, specifically to a relatively inexpensive program and location, without being worried about whether or not I could afford doing so. I am beyond grateful for the scholarships I received!
What you know now that you didn't know before: I understand now, more than ever, that the world is full of beautiful human beings that live and think differently than I do and that everyone has a unique perspective which guides their journey through the world. While abroad, I got to see how my identity established within the American context, was completely refashioned when placed in the Dominican context. This provided me with an opportunity to gain some insight into who I am as a national and global citizen.
Fact about (country) that you think people would be surprised to learn: You will be surprised by all the ways that "plátanos" or plantains can be cooked! I certainly was...fried, caramelized, mashed, etc. Any way you can imagine it, they probably cooked it that way too!
"These scholarships gave me the gift of being able to go abroad, specifically to a relatively inexpensive program and location, without being worried about whether or not I could afford doing so."
Jehman Williams '20