Profile: Melissa Rothenberg '21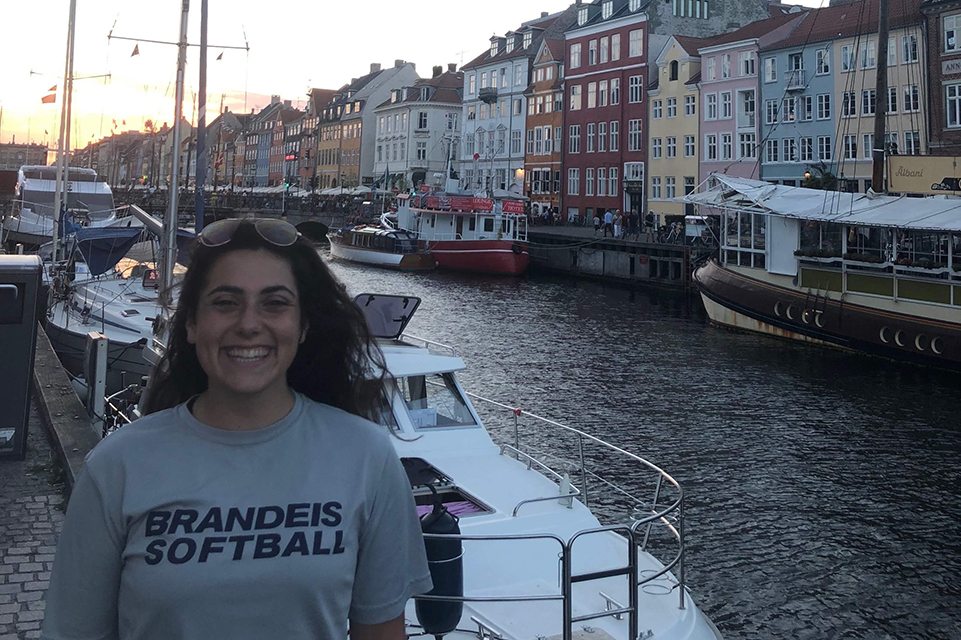 Major/minor: Business and Economics/Environmental Studies
Semester/year abroad & program: Brandeis in Copenhagen: Business and Economics in Denmark, Summer 2018
Reason you chose this program: This program really allowed me to get ahead in my major while being in a new and exciting place.
Why did you choose to study abroad when you did: Since I am on the softball team, studying abroad in the summer was the perfect opportunity to go abroad without missing any of my season. 
Favorite class(es): Behavioral Economics, because it is a class not offered at Brandeis that provided a unique perspective. We were able to go on the streets of Denmark and run experiments for this class!
Housing situation: The housing situation was perfect. I lived right next to the Nyhavn Canal, so after class I was able to go for a swim or I could eat dinner by the water. 
Best memory: Our class visited an island of Denmark called Samsø, which uses 100% renewable energy. We were able to get up close to wind turbines that were hundreds of feet tall!
Greatest challenge and how you overcame it: It was really difficult to finish two classes in about five weeks, but the professors were really helpful so there were a lot of available resources.
What you know now that you didn't know before: Before going to Denmark, I had no idea what traditional Danish food was. Now I know that it is called Smorgasbord, which is usually some combination of rye bread, lard, and pickled herring. 
Fact about (country) that you think people would be surprised to learn: About 60% of the population uses bikes as their main form of transportation, so it was amazing to see what this looked like in person. 
Anything else you'd like to add: One of the best parts about this program and Denmark is how easy it is to travel. On weekends, people from the program went to Berlin, Paris, Prague, and Sweden.