Profile: Yahni Lapa '23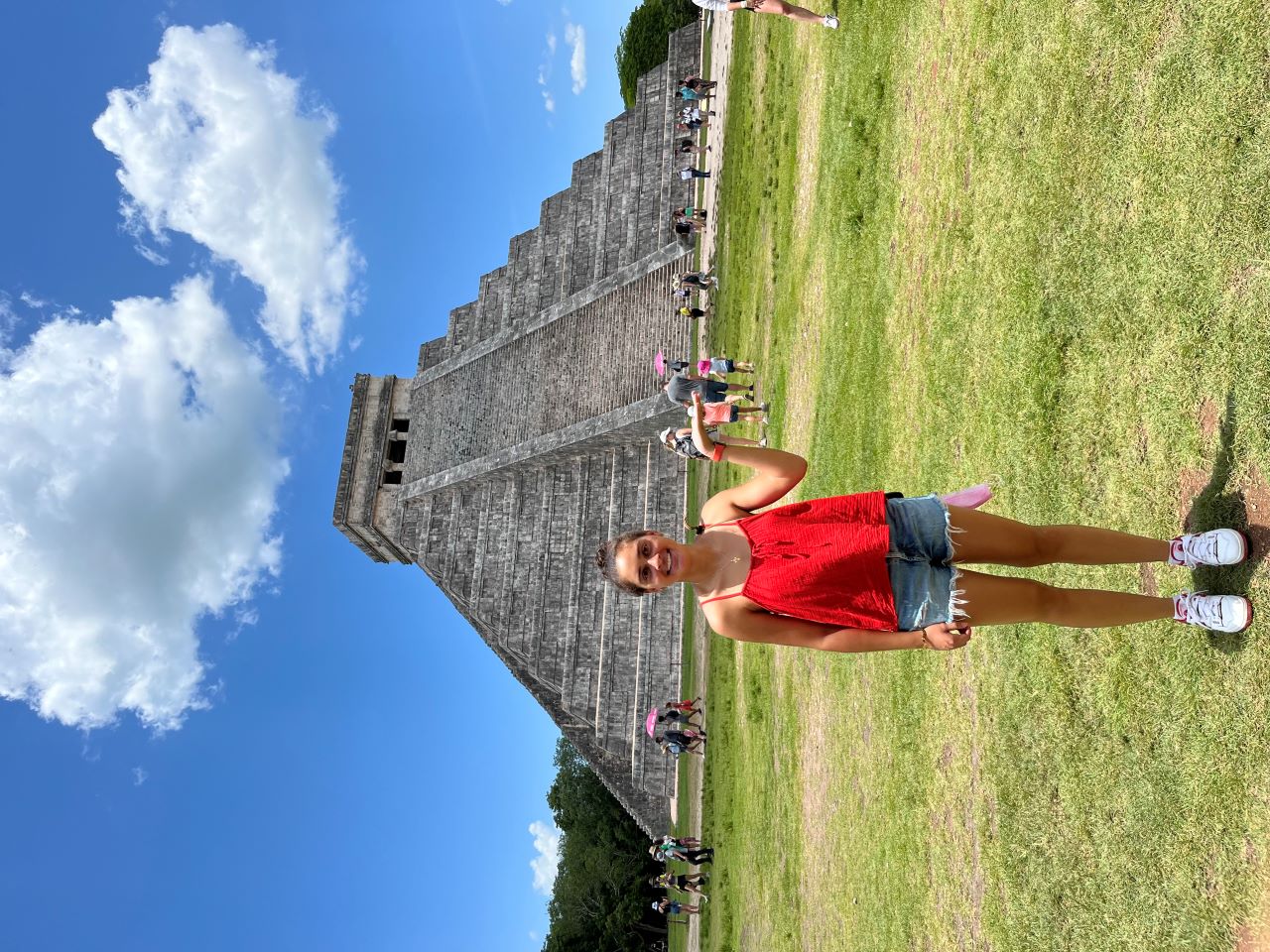 Major/minor: HSSP Major, Anthropology and International and Global Studies Minors
Study abroad program: Brandeis in Mérida: Public Health in the Yucatán Peninsula, Summer 2022
Reason you chose this program: I chose Brandeis in Mérida because it offered me the opportunity to learn and see what public health looks like outside of the U.S. Additionally, I was able to experience being in Central America (Mexico specifically) and take in all that this beautiful country has to offer. As someone who travels to Europe frequently, it was a nice change.
Favorite classes: My favorite class was HSSP 137a Contemporary Issues in Public Health in the Yucatán. It provided me with a great sense of hands-on learning, as I applied a lot of what I already learned to the things we were learning in class. For example, I was able to do my final project on mental health in Mexico and how the system is overwhelmed and underfunded. Connecting the knowledge that I learned in classes at Brandeis to topics I was interested in Mexico was a great opportunity and one of the things I really enjoyed about the program.
Housing situation: I lived in an amazing homestay with one of my current on-campus roommates. We had two wonderful homestay parents, Mama Bojo and Roberto, and our dog Yeni. I truly loved living in a homestay because I felt much more connected to the space in which I spent two months of my life.
What were some parts of your identity that you thought about while considering study abroad that other students may want to talk to you about? As a biracial woman, I wanted a program that would reflect the things I am interested in and the diverse background from which I come. My parents immigrated from Portugal, and even though I was born in the U.S., I have always considered myself to be multicultural. Mérida was one of the few places where I felt like I truly belonged because, to the naked eye, I looked like everyone else. I felt at home, even in a place that I didn't call my home at first.
Did you apply for any scholarships? Scholarships were the only way I could participate in studying abroad, among other things, so with the help of the Sachar and Gilman scholarships, I was able to achieve my goal of studying abroad.
Favorite memory: Surprisingly, one of my favorite memories was working on my policy brief for our HSSP 136a class with my roommate at Dunkin Donuts. The power went out for the day, and the only place with working wifi was Dunkin. Mérida has two Dunkins, and we worked outside at one of the tables as the sun was setting. I felt like my two homes were combining into one, and I think about that moment a lot.
Greatest challenge: My greatest challenge was leaving Mérida. I had so much fun and wish I could have been there longer. The heat did make it challenging as I always had to make sure I was drinking water, but as time went on, it got a little easier.
What you know now that you didn't know before: The Mexican culture is deeply rooted in the people and things that make it what it is today. A sense of pride and inclusivity is always in the air as you experience what Mexico has to offer.
Fact about Mérida that you think people would be surprised to learn: Panuchos and Salbutes, classic Yucatecan dishes, are only found in the Yucatán.
" I felt at home, even in a place that I didn't call my home at first."
Yahni Lapa '23