Profile: Zoe Gale '21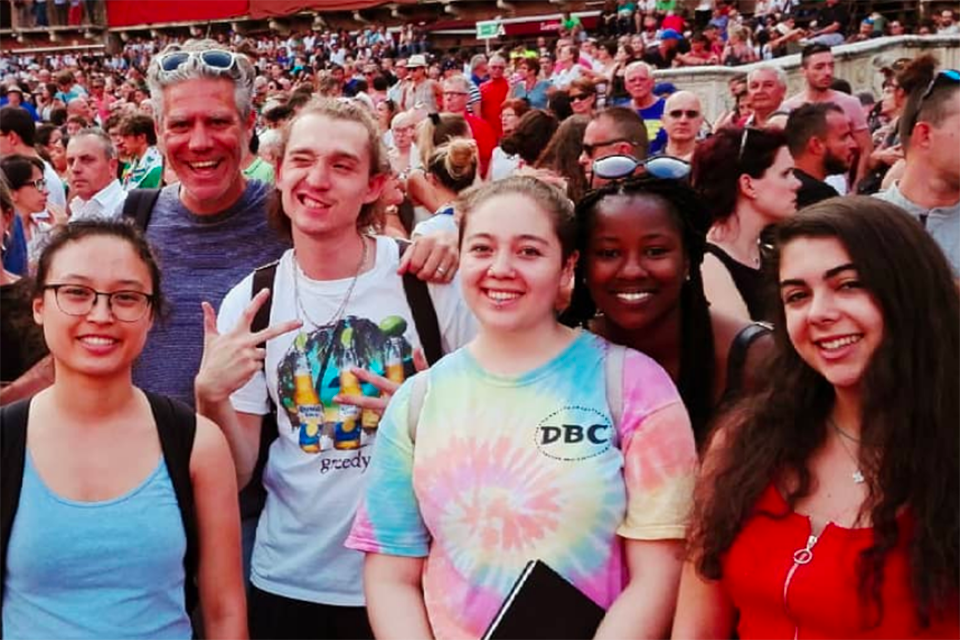 Major/minor: Studio Art and Environmental Studies with a minor in Art History
Semester/year abroad: Summer 2019
Reason you chose Brandeis in Siena: I was looking for an art-specific program but didn't want to spend an entire semester abroad, and Brandeis in Siena happened to be the perfect fit! What's better than spending your summer creating and seeing art in a beautiful city in Italy?
Why did you choose to study abroad when you did: I wanted to do a summer program and 2019 was the perfect time for me because I was able to gain painting experience before going to Siena.
Favorite class(es): Painting and art history - the only two classes there were!
Housing situation: I lived in an apartment just down the street from the Siena Duomo and the Pinacoteca Nazionale (National Museum), close to the main square of the city. It was also right across from the best (and cheapest) gelateria in Siena!
Best memory: Realizing that I truly wanted to become an artist. Before Siena I was dedicated to art and knew it would always be a part of my life, but learning about and seeing firsthand both historical and contemporary art on this program made me realize I wanted to be an artist for a living.
Greatest challenge and how you overcame it: My biggest challenge was the fast immersion into a culture and country I had never experienced. Brandeis in Siena was my first time in Europe. The only way to overcome a lack of knowledge about a culture is to go out and explore said culture, which is what I did!
What you know now that you didn't know before: I discovered a passion for art history that I didn't realize I had. Most of our art history classes were on site and it's truly amazing to see works of art in person instead of only ever seeing them projected in a classroom.