Alumni Spotlight: Orli Swergold, Brandeis University '18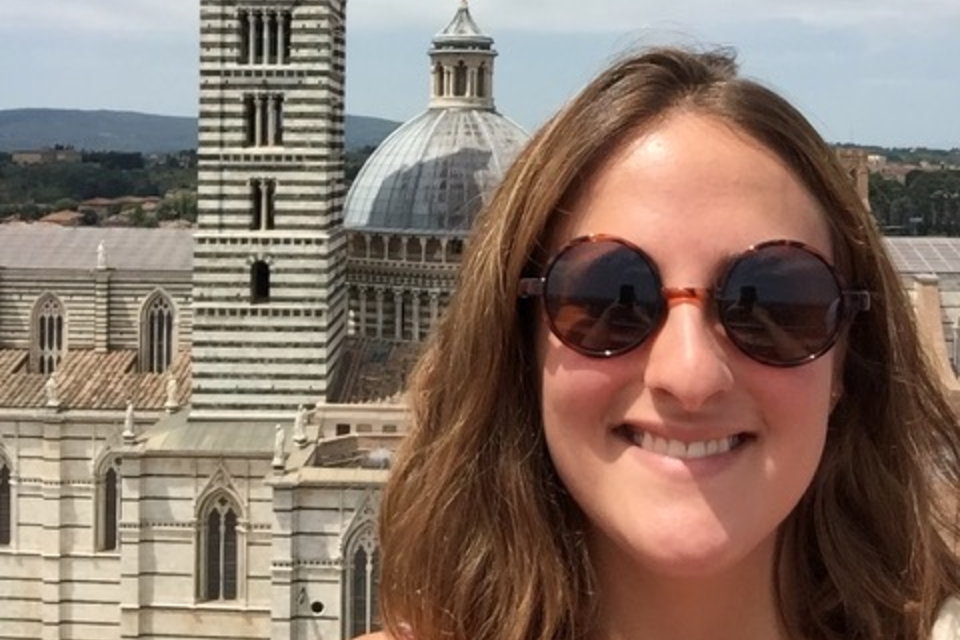 Name: Orli Swergold
 
Graduation year: 2018
 
Majors: Art History and Studio Art
 
Why did you originally go on Brandeis in Siena? I went on Brandeis in Siena for three main reasons: to see important works of art in situ, to improve my studio skills, and to experience new places and people.
How did Brandeis in Siena impact your path towards Brandeis graduation and beyond? Brandeis in Siena was an important stepping stone for me on my path towards choosing my majors. After I came back I declared an art history major alongside my studio art major because I was so moved by what I had experienced.
What have you been up to since graduation? Since graduating I spent a year in Brandeis's Fine Arts Post-Baccalaureate Program, and now am an MFA candidate at the Rhode Island School of Design in Providence.
What lessons did you learn from Brandeis in Siena that you still think about today? In Siena I learned how important it is to have the courage to talk to strangers and get to know new people. I still carry that knowledge and confidence with me today.
One memory from Brandeis in Siena that still feels like it happened yesterday: I still remember waiting for an overnight bus to arrive with my two roommates so that we could go see Pompeii and Naples, feels like it just happened!
Your message to students planning to go on Brandeis in Siena in a future summer: Drink up every moment and make the most of your time in Siena because it will go by in a flash.
 
"Drink up every moment and make the most of your time in Siena because it will go by in a flash."
Orli Swergold '18