Housing and Meals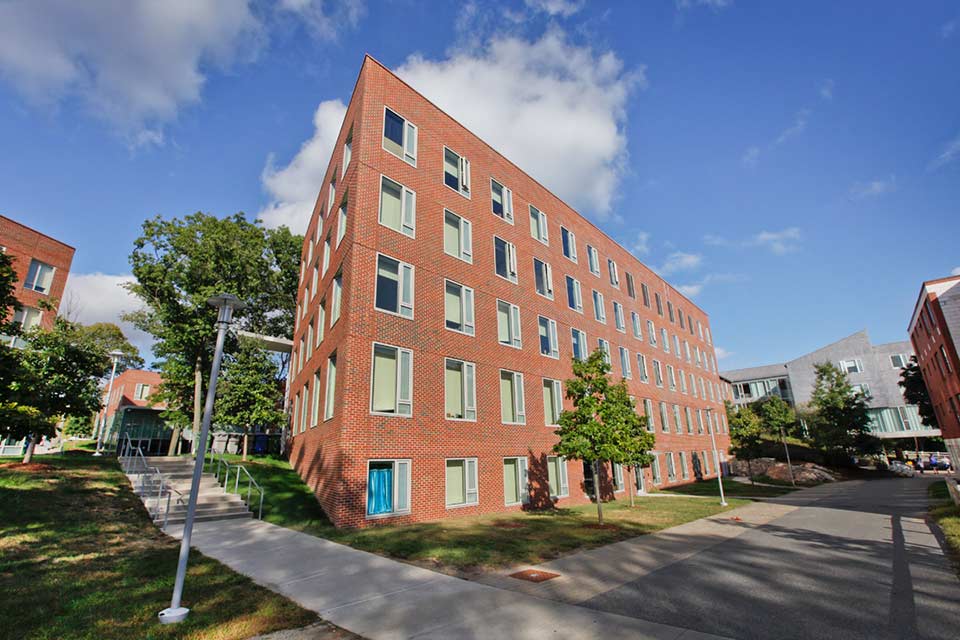 Housing
Brandeis University has a number of residence halls across campus. Most international exchange students share a room or living space with one or more American or full-time undergraduate students or with other international or exchange students. All rooms include: a bed, dresser, and desk. Some residence halls also have common areas, shared kitchens, laundry facilities, and more.  Students may be in single rooms within a suite or in a double room with a roommate.
All residence halls and academic buildings have access to free wireless Internet access. Students should be aware that sheets, blankets, pillows, towels, etc. are not provided in the residence halls.
Exchange students will be automatically placed into housing on campus. Please note that living in on-campus housing is mandatory for incoming exchange students. Housing assignments will be determined and given to students in late December.
Meal Plans
All students living on campus are required to have a meal plan. Exchange students choose which level of plan they would like. Meals plans give exchange students access to dining halls featuring "all-you-care-to-eat" buffet options. Below is an example of the type of food you might find in one of these dining halls:
Hot, home-style entrées
Freshly baked pizza and pasta
Deli choices served on freshly baked breads
Ice cream and freshly baked desserts
Homemade soups